UCLA vs. Texas - Game Preview
By Bruin Basketball Report
The young Bruins travel to Austin to face the No.8 ranked Texas Longhorns on Thursday. It will be the team's first road game of the year on an opponent's home floor.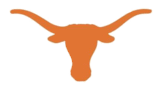 This is the second year of the Pac-10/Big 12 Hardwood Series. Last season, the Longhorns beat the Bruins 63-61 at Pauley Pavilion on a slam dunk off a missed shot at the end of the game. Texas' D.J Augustin threw up an off balance airball from the baseline as time was running out but forward Damion James grabbed the ball and slammed it through for the win.
The Longhorns' (5-1) only blemish this young season was a tough loss to a good Notre Dame team, 81-80, in the Maui Classic. Texas beat the Oregon Ducks, 70-57, in the consolation game of the tournament. Last week they beat Rice, 77-56, at home in Austin
UCLA is ranked No.9/12 in the polls this week. The Bruins suffered their only loss of the season when it was upset by Michigan two weeks ago in the 2K Sports Classic in New York. However the Bruins have rebounded with consecutive wins against Southern Illinois and Florida International University.
Despite losing point-guard star D.J Augustin to the NBA last summer, the Longhorns return a deep and solid veteran squad.
The Longhorns are a big and athletic squad. They play an aggressive man-to-man defense and apply tough pressure on the ball on the perimeter. They allow just 34% shooting from the field while out-rebounding opponents by 8.2 caroms per game.
On offense Texas shoots 46.6% from the field and a respectable 36% from beyond the arc. The Longhorns are equipped with numerous weapons on the floor.
With Augustin gone, the point-guard duties have been shared by starters A.J Abrams (Sr, 5'11, 160) and Justin Mason (Jr, 6'2, 195).
Abrams is not a natural point-guard and has had to adjust to his new role. He is the team's leading scorer averaging 15.8 points but just 1.8 assists. An outside bomber, Abrams is shooting 42.2% on three-pointers while at the same time hitting on just 42.0% from the field.
Mason is a muscular and powerful guard who can hit from outside and drive strong to the hoop. He is averaging 9.8 points and 4.7 assists and leads the team in free throw attemps (23). A solid defender, Mason averages 2.1 steals per game.
Darren Collison, who was just returning from an injury in last year's match-up, will be matched up Abrams. Holiday will take care of Mason to start the contest, it will be a good test for the young Bruin freshman. Holiday is coming off a 20 point performance against FIU last week.
Foward Damion James (Jr, 6'7, 222) terrorized UCLA last year scoring a game-high 19 points primarily against a pretty good defender named Luc Richard Mbah a Moute.
Of course the Bruins no longer have Mbah a Moute and instead will assign senior Josh Shipp to stop James. This will be a tough match-up for Shipp who is not considered a defensive stopper but he probably matches up best physically against James.
James is a physical and athletic wing who can carry a team when he gets it going. At 6'7 he is big enough to post up smaller players and quick and athletic enough to go score around bigger defenders. He is averaging 14.5 points and grabbing a team-high 8.0 rebounds a game.
At the power forward spot is Connor Atchley (Sr, 6'11, 230). A big man who can hit from the outside, he's shooting over 46% from beyond the arc. Atchley can also score from inside, he's averaging 9.8 points and grabbing 4.7 rebounds per game.
James Keefe will match-up initially against Atchley. Bruins are still waiting for Keefe to have a break-out game this season. The team could definitely use a strong showing by Keefe in this tough road game match-up.
At center the Longhorns start big Dexter Pittman (Jr, 6-10, 290) but he averages just 9.5 minutes a game. Sophomore Gary Johnson (So, 6'6, 230) gets most of his minutes. Off the bench, Johnson is a bruising player who averages 10.8 points and 7.8 rebounds in 23.7 minutes a game.
Pittman is a space eater inside. He is averaging 6.3 points, 3.7 rebounds, and 2.0 blocks a game.
Others coming off the bench with key roles for Texas are guards Ward Varez (Fr, 6'2, 190) and Dogus Balbay (So, 6'0, 175), and forward Clint Chapman (So, 6'10, 235).
This young Bruin team will be an underdog against the veteran Longhorns. It will be especially interesting to watch how the UCLA freshmen react to the challenge of a top Division I team on a hostile court. The freshmen will need to maintain their composure and stay aggressive.
If UCLA expects to pull out a victory, their three seniors, Collison, Shipp, and Aboya will need to come up big on both ends of the floor. The Longhorns are a big and physical team, and the Bruins will need to match their energy and more if they expect a win.
Expect a slugfest in Austin.
Game Information

Date: December 4, 2008

Time: 6:00 PM PT

Place: Frank Erwin Center, TX

TV: ESPN2