UCLA vs. Michigan - Game Preview
By Bruin Basketball Report
No. 4 ranked UCLA (2-0) travels to Madison Square Garden to face the Michigan Wolverines (2-0) in a semifinals match-up of the 2K Sports Classic.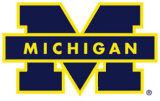 After easily dispatching of Prairie View A&M in the first round the Bruins barely survived its contest against Miami (OH) to advance from the tournament's West region. UCLA point-guard Darren Collison was voted MVP of the region after averaging 17.5 points over the two games.
The Wolverines recorded easy victories in its region to advance to the semifinals. After beating up Michigan Tech, 77-55, on Monday they went on to defeat Northeastern, 76-56. Junior forward DeShawn Sims registered close to a double-double, 14.5 points and 9.5 rebounds in the games, while sophomore-phenom guard Manny Harris averaged 28.0 and 8.5 rebounds to earn regional MVP honors.
UCLA beat Michigan last year but not after being down by eight points in the second-half. Darren Collison helped the Bruins outscore the Wolveriens by 23 points in the final 14 minutes to lead his team to a 15 point victory.
Its not surprising Michigan, a non-NCAA tournament team last season, gave UCLA fits last year. Michigan Head Coach John Beilein seems to always give UCLA Coach Ben Howland problems. Besides battling Howland's Pittsburgh teams in the Big East, Beilein's West Virginia teams also beat Howland twice after he moved to UCLA
Beilein has installed the same 1-3-1 zone defense at Michigan that he used at West Virginia. Its a zone that has been problematic for Howland to solve. Its not the type of defense that a UCLA team sees often and the lack of experience against it has shown up with usually Bruin players either getting trapped on the sidelines or attempting long soft lobs over the zone that allows the defense to easily recover and defend.
At times Howland has tried stationing a guard at the high-post to attack the 1-3-1 but it hasn't been very fruitful. The most effective Bruin offense against this zone has been by attacking the zone at the seams by dribble penetration, exactly what Darren Collison did successfully last season against Michigan. The Wolverines didn't have the quickness in the backcourt to stop Collison. But this year may be different as the Wolverines have added quality and speed to its line-up as well as the return of its two best players from last season.
Michigan's top player is Manny Harris (6'5, 185, So). Harris is a special player who can score off the dribble and spot up from outside. He is averaging 28.0 points on 66.7% field goal shooting and is hitting on 57.1% from beyond the arc. He also knows how to get into the paint, having gone to the free-throw line 23 times in his first two games this season.
Freshman Jrue Holiday will get the initial assignment against Harris. Last season UCLA's Russell Westbrook frustrated Harris into a very poor shooting game, however, Holiday has not yet shown over the first two games that he can be the lock-down defender the team desperately needs on the perimeter. Holiday certainly has the size, quickness, and desire to be a great defender but just hasn't put it all together in games yet.
Coming off the bench in the first two games is returning letterman DeShawn Sims (6'8, 235, Jr). A tough man to stop, he's strong player inside with a good midrange shot, he is averaging 14.5 points on 52% shooting. He's also the team's best rebounder averaging 9.5 per game.
On offense, Beilein's teams like to spread the court and utilize a combination of crisp backdoor cuts and kick-out precision three-point shooting, a combination that usually gives Howland's help-defense type teams problems.
Last year the Wolverines struggled to learn the offense, and its too early to tell whether they have the right talent to make this offensive system effective in Michigan this season.
In the first two games, Michigan has attempted 38 three-point shots per contest making them at a 34.2% clip, however, if you remove Harris's shooting then the rest of the team has shot just a mere 29% from beyond the arc.
Nonetheless, the Michigan starting line-up is littered with players who can and will make the three-point shot a weapon.
Zack Gibson (6'10, 220, Jr) has decent post moves but he is also a long range bomber. He is averaging 7.5 points. UCLA junior James Keefe will be matched up initially with Gibson.
David Merritt (5'10, 170, Sr) is a big-time three-point shooter and a player that Darren Collison or Jerime Anderson will need to keep a close eye on.
Anthony Wright (6'6, 235, So) will look for the long range shot but will also crash the boards and find the loose balls. Wright averages 4.0 points and 5.0 rebounds. Alfred Aboya will likely begin the evening on Wright or at least until DeShawn Sims checks in.
Stu Douglass (6'3, 175, Fr) started the €first two games and rotates at the off -guard spot and helps with the ball-handling, He is averaging 3.0 points and 3.5 assists. Josh Shipp will get the initial check on Douglass.
In order for UCLA to win they will have to solve the Wolverine's zone defense. They still have Collison to breakdown the zone via dribble penetration but leave no doubt Beilein will be ready this time around.
On the other end of the court UCLA will need to stay patient and focused on defense and bump cutters - especially the backdoor cuts, in addition, they'll have to close out quickly on the Michigan long range shooters.
The winner of this semifinal contest will square off with the victor of the No.8 Duke and Southern Illinois semifinal game for the tournament championship.
Game Information
UCLA vs. Michigan
2K Sports Classic
Place: Madison Square Garden
Time: 6:30PM PT
TV: ESPN-2
Radio: AM 1150
Labels: Game Previews