Bruin Player Injury Report
By Bruin Basketball Report
As UCLA prepares for the 2008-09 regular season and an upcoming exhibition match-up on November 3rd against Cal Baptist, a few players have gotten banged up in practice.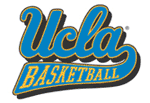 Alfred Aboya sprained his right ankle and will miss practice today and Saturday. He is listed as probable for the exhibition game against Cal Baptist on Monday. The senior is expected to be the Bruins' starting center this season.
Junior forward Nikola Dragovic is still recovering from a cyst in his left foot, however, he did participate in 50% of practice on Friday and will practice on Saturday. As a result of his injury, he still needs practice time to improve his endurance and game conditioning. He is listed as doubtful for Monday's exhibition game.
Freshman guard Malcolm Lee has missed the last three practices but is expected to return to practice on Saturday. Coach Ben Howland feels Lee has a chance to play on Monday against Cal Baptist.
BBR Notes: UCLA is ranked No.4 in the AP preseason poll. North Carolina was voted unanimously No.1 in the ranking. Connecticut and Louisville followed the Tar Heels in the early voting by the writers.
Labels: Bruin Player News (Current)