UCLA vs. Xavier Post-Game Press Conference Notes
NCAA MEN'S REGIONALS SEMIFINALS & FINALS: PHOENIX
March 29, 2008
Darren Collison
Ben Howland
Kevin Love
Luc Richard Mbah A Moute
Josh Shipp
Russell Westbrook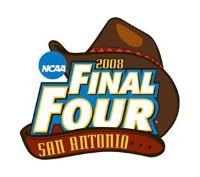 PHOENIX, ARIZONA
THE MODERATOR: Coach?
COACH HOWLAND: I thought that first of all, our defense was tremendous tonight, and that's what was really the difference to hold the team to 36%. And Xavier is a very good team. It was really the key in the game, and also outboarding them by 8. They got off to a good start on the offense glass with seven offensive rebounds in the first five minutes of the game. We did hold them to 7 the last 35 minutes.
And I thought that all five of these guys had terrific games up here and was a great team effort, especially pleased again with Luc getting a double-double. When gets on the boards like that and seven offensive rebounds, it is incredible.
I thought Darren did a great job handling their pressure. I thought Russell was outstanding defensively. Burrell, I'm trying to look where his line was. The guy at 8 points.
Josh, I was so excited, as he knows, when I see that jump-stop pass to Kevin for the dunk early the second half, that brings joy to my heart (smiling), as all these guys know.
It was a great overall team effort and Darren did a great job running the show and we're getting spoiled with Kevin getting a double-double, but it seems to happen a lot. His teammates did a great job of getting the ball down low.
Actually knocked down his 3s today. Was it 3-4? No, what were you? 2-4. It was a great win for us and we are excited about the opportunity to advance to San Antonio.
Q. Coach said on the podium, we're happy to be going again, but we have unfinished business. Can you just sort of speak to the future a little bit and this being your third crack at the Final Four and that said, unfinished business?
JOSH SHIPP: Definitely. We came close twice. It definitely left a sour taste in our mouth. We definitely have unfinished business. It would be great if we can accomplish this goal. I mean, this is what we work for all year and hopefully we can do that.
LUC RICHARD MBAH A MOUTE: Like he said, we put ourself in a good situation, playing all year, winning the Pac-10, getting the 1 seed. Now we got a chance to advance to the Final Four for a third time. Obviously, the last two times we've been there, the outcome, we were not pleased with the outcome. Hopefully this time we are going to advance and have a different outcome.
DARREN COLLISON: This win feels good to make our third Final appearance. But we have been here before. That feeling is coming back. After the lost to Florida, didn't feel too good. I was telling Luc, the whole season was just erased from us last year. And so we don't ever want to experience that. We want to go back this time, we want to be focused. Definitely this win feels good but we're not satisfied.
Q. Luc, is this a process of your ankle getting healthier from the injury? This is obviously your best game since you've had that injury.
LUC RICHARD MBAH A MOUTE: Yeah, I think so. Definitely today I didn't have any pain or anything like that. My ankle felt fine. Like I said yesterday, it felt great almost. But just getting back into it, you know, just getting back to playing the game. That helped me a lot. And today I wanted to come out and play better defense and have my team win.
Q. Russell, can you speak to what you think is different about this team as to the previous Final Four teams?
RUSSELL WESTBROOK: We are playing great, great team, we're great together. Togetherness, our team is great off the court and on the court. It really shows when it gets down to crunch time, we all have trust in each other. It is real different from last year.
Q. Kevin the difference would be you going to the Final Four. You are the final ingredient that UCLA didn't have in the last two runs. How do you handle that pressure that is definitely going to come in the next week?
KEVIN LOVE: I don't know if that's necessarily the case. Coach did a great job the past two years as well as the guys that have been here already. I'm just trying to get in where I fit in. Just do as the best I possibility can. I know Coach Howland and the rest of the coaching staff will put me in the right position to succeed. I just gotta be coachable and go in the right spots and also you gotta be a little bit lucky too. You got to get the right breaks and get the job done.
Q. Russell, can you tell when your defense takes off with your game and guys are getting frustrated on the court?
RUSSELL WESTBROOK: We are a defensive team. That's what we do to start off the game. I think we did a great job of that, guarding everybody, rotating real well, getting out in transition. It was real good for us today.
Q. Darren, can you address the job you think Coach Howland has done and what sort of stands out about him as a coach for you, what you've noticed over these last few years.
DARREN COLLISON: You don't make it to the Final Four three straight times for no reason. Obviously coaching has something to do with it. You guys see us as having a good time out there playing to win. But you don't see behind the doors how much Coach Howland puts into it. He is constantly on our case, striving to make us better.
Sometimes we don't like it, but it is for our own good. And we understand that at the end of the day because, you know, when is speaking to us, he is speaking for a reason. Like I said, we don't make it to the Final Four appearance three times without him. He's been a great coach. He has been striving us to be the best players we can possibly be. It is not going to stop for me. I am sure it will continue on in the future because of how he is.
What I like about him, he is so competitive. He is like one of us. Some coaches out there are worried about coaching. But you can look at him as a player as well because it is almost like he is out there with us as well on the court.
Q. Kevin, what was it offensively that enabled you guys to control the game from the get-go pretty much?
KEVIN LOVE: Well, if we're going to touch on the offense, it all started on defense. We had the lead at half by about 9 points. They cut it to 5 early. But we just kept getting stops on defense. Everyone -- I mean, the starting five on the bench stepped up and hit big shots. That's what controlled the game for us. We used the clock to our advantage when we got up about 20 points, they cut it to 12 or 14. We kept knocking down our free throws and hitting big shots. Like I mentioned, using the clock to our advantage. That was huge for us. At the end of the day we are going to the Final Four and we got a W.
Q. Kevin, what are your thoughts about those chants of one more year, one more year at the end?
KEVIN LOVE: I'm just having fun right now playing UCLA basketball, playing under Coach Howland with all my teammates. It feels great. They could have been mentioning it to all those guys up here, not just directed at me.
It feels great, but we got business to take care of next week. I am not even thinking about the next level right now because I'm living in the now, living in the present so we can win these games next weekend.
Q. Coach Miller was in here amazed at how hard you played defensively without fouling. And he wasn't talking about getting bad whistles; it was meant as a compliment. How difficult is it to play as physically as you guys do on defense without getting in foul trouble?
COACH HOWLAND: The key is we have players that have quick feet and you got to have quick feet and play defense, not with your hands or your arms, but with your feet. So that's really the difference, I think.
Q. Can you reflect on what it means to go to three straight Final Fours?
COACH HOWLAND: Obviously it is unbelievable. I think it has only happened three times now since they've gone to the field of 64. So that's a real credit to how good our players are and how well they perform under pressure and over the last three years.
As I said before, I think this is by far the best team in the last three years because we do have a key ingredient, inside player that can score and rebound like nobody else in the country.
Along with all the experience and the outstanding perimeter play of Luc, Josh, Darren and Russell. And also our bench has been very good. I think James Keefe has done a terrific job, Lorenzo, Alfred. I know these guys played a lot of minutes tonight but that's what they've been doing all year.
It is exciting. I'm proud and very grateful.
Q. That theme of unfinished business that the players were talking about, how much has that been discussed over the course of this season?
COACH HOWLAND: Actually, that was a question that was answered by the players. They weren't talking about it. They were asked about unfinished business. That wasn't something they brought up, they just responded to it. So the way you phrase that question, first of all, was inaccurate. That was in answer to a question.
But, obviously, the guys that returned from the previous couple years have had that tough loss against Florida both times. And it was obviously very disappointing. We were beat by a great team both years, Florida was just special.
And I think that the experience that the guys have played in those two teams have gained along with Russell and James really helps this team. And I think this is the best field for the Final Four this year in the last three years. When I look at -- it doesn't matter if it is Louisville or Carolina, Texas or Memphis, Davidson or Kansas, it is going to be the toughest, I think, four teams that's been in this tournament in a while. And that's going to make it doubly difficult for us.
Q. Coach, when I asked Darren about you, he mentioned how -- he almost sees you more like a player, that you're as competitive as they are and not as much -- didn't define you as much as a coach. What do you think by he meant that by that? What is he seeing that prompts him?
COACH HOWLAND: The part I heard that I will ask him about is "I don't like it all the time" (smiling). It means a lot to me that he feels my passion, he knows that I'm with them 110% all the time. We're always striving to play a perfect game knowing we never will but that we work really, really hard and we spend a lot of time and effort and preparation for every opponent, and work really hard at our games and really sacrifice for one November. It is a total team effort and our guys have just been fantastic.
Q. Ben, could you address Kevin in terms of his leadership. You start three juniors. They talk about -- and you can see it on the floor and they talk about it in the locker room, the leadership qualities that he has. Can you talk about that.
COACH HOWLAND: He is a great player. Again, he was MVP of the Regional and deservedly so. And with that maturity, like this, answering the questions he answered up here, you know, there was some curve balls thrown, he is very, very mature.
He has a special gift, and he is an outstanding leader and he leads a lot of times through example with his competitiveness, his toughness, his battle -- the way he battles.
I was watching that Texas A&M game. It was just amazing how he was battling with seven blocks in that game. He does whatever it takes to help his team win. He is also very verbal. He is obviously very intelligent and bright and has the respect of his teammates and has earned it.
Labels: Team Misc News