UCLA vs. California - Pac-10 Tourney Game Preview
By KS Wong
Bruin Basketball Report
You want them? You got them.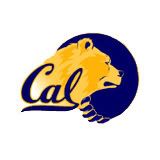 No.9 seed California rallied to defeat No. 8 seed Washington, 84-81, in the first round of the Pac-10 tournament at Staples Center to earn a Thursday afternoon grudge match against UCLA.
Cal's Patrick Christopher scored a game-high 25 points and All-Pac-10 performer Ryan Anderson added 22 points and 16 rebounds as the Bears rallied from a 12 point deficit to beat the Huskies. Washington played without injured star Jon Brockman.
Five days ago at Pauley Pavilion, Josh Shipp's miraculous and completely legal shot from behind the backboard with 2.5 seconds propelled UCLA to an 81-80 come from behind victory over California.
Controversy over Shipp's shot has raged for days both locally and nationally about whether the shot should have been allowed.
Pac-10 coordinator of officials, Bill McCabe criticized the call shortly after the game and said the shot should not have counted since it passed over the plane of the backboard However, Hank Nichol, the NCAA coordinator of officials, weighed in recently and said the shot was legal since the NCAA ruling prohibiting the ball from going over the backboard only pertained to "passes" and not "shots".
Seemingly the Cal Bears players have chosen to continue to believe they were cheated on the call and have been eagerly awaiting their opportunity to revenge their loss.
Perhaps the Bears should be careful what they wish for.
No.1 seed UCLA (28-3, 16-2) is riding a seven-game winning streak into the tournament. After sweeping both Bay area schools last week, both victories have been subject to second-guessing of the officiating at the end of the games. Some of the UCLA players are very anxious to answer those critics.
"All that does give us a little extra incentive," Pac-10 Player of the Year Kevin Love said. "We're always looking out for something else to keep us motivated, especially now when it comes to crunch time. Anything we can get, anything that we can dig up and post around the locker room would be good for us."
In addition, the Bruins are still smarting from an early exit from the Pac-10 tournament last year when the same Cal Bears upset the No.1 seed Bruins in overtime costing UCLA a top seed in the NCAA tournament.
"Losing to Cal last year hurt us bad with the seedings," UCLA's Darren Collison said. "We got back to the Final Four, but the fact was we could have had a No. 1 seed and we got a No. 2 seed after losing to Cal."
Regardless of how the game ended in UCLA's favor on Saturday, the Cal Bears led the Bruins for over 37 minutes of the contest and put up 80 points against a UCLA defense which had allowed conference opponents just under 61 points per game.
California effectively spread the court against UCLA's halfcourt defense, negating the Bruins infamous help defense, and opened up backdoor scoring opportunities. In addition, the Bears effectively used a high pick and roll to create easy shots down low, especially when the Bruins were slow to rotate and cover.
UCLA's Head Coach Ben Howland acknowledged Cal's wrinkles on offense at Tuesday's press conference and said that the Bruins will be ready to counter. Mostly, the Bruins need to pressure Cal's guards aggressively on the perimeter to prevent the Bears from getting into their offense easily, in addition UCLA defenders need to rotate more quickly down low than they did on Saturday.
Cal's DeVon Hardin did not suit up against UCLA on Saturday due to a sore hip but he did play against Washington, scoring 7 points and grabbing 8 rebounds in 20 minutes off the bench.
Hardin's presence on the floor will definitely change the complexion of the game. In some ways, Cal was perhaps more effective spreading the floor against UCLA without Hardin on the court. Their spread offense in part negated UCLA's advantage in the paint. It will be interesting how Cal's Coach Ben Braun plays it on Thursday.
Both UCLA's Luc Richard Mbah a Moute and Russell Westbrook are playing on sore ankles but they are expected to start in Thursday's second-round match-up.
California Golden Bears Player Roster
| | | | | |
| --- | --- | --- | --- | --- |
| PLAYER | POS | PTS | REB | AST |
| *Ryan Anderson | F | 21.5 | 9.9 | 1.3 |
| *Patrick Christopher | G | 15.7 | 3.6 | 2.1 |
| *Jerome Randle | G | 11.9 | 2.5 | 3.9 |
| DeVon Hardin | C | 9.6 | 7.7 | 0.7 |
| *Jamal Boykin | F | 7.7 | 4.1 | 1.3 |
| *Eric Vierneisel | F | 5.3 | 2.6 | 2.1 |
| Harper Kamp | F | 4.7 | 2.6 | 1.0 |
| Nikola Knezevic | G | 2.8 | 1.3 | 2.2 |
| Jordan Wilkes | C | 1.8 | 1.2 | 0.7 |
| Nican Robinson | G | 1.1 | 0.4 | 0.5 |
| David Liss | G | 0.8 | 0.2 | 1.0 |
| Patrick Armstrong | G | 0.7 | 0.3 | 0.0 |
| Eddie Miller | G | 0.3 | 0.4 | 0.3 |
| Thomas Fang | F | 0.0 | 0.0 | 0.0 |
(photo credit: UCB Athletics)
Labels: Game Previews (Tournament)