Press Conference Notes 1st Round: Ben Howland and Players
NCAA MEN'S 1ST ROUND REGIONALS: ANAHEIM
Ben Howland
Kevin Love
Lorenzo Mata-Real
Russell Westbrook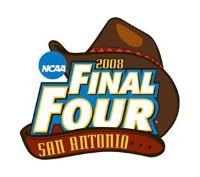 ANAHEIM, CALIFORNIA
THE MODERATOR: We'll open it up with a statement from Coach Howland, then open it up for questions for the student-athletes.
Coach Howland, the floor is yours.
COACH HOWLAND: We really played good defense tonight, obviously. Real pleased with the defense. We had 13 blocked shots; that's a lot of blocked shots. I think when you look at that right now, James had 4, Kevin had 4, Lorenzo had a couple. But more than anything, I'm just pleased with the way that they shot from the field. Shows that we played really hard.

I thought that our players who came off the bench did a good job and gave us good minutes. Questions.
Q. Kevin, tell us about your adventure there at the start of the second half, getting that ball down so the game could go on.
KEVIN LOVE: The guy shot it, and it actually got stuck up there. That actually happened yesterday in the shoot-around. I don't know if you guys could be around even to see that, but we had to knock the ball out of there. The ref just told me he couldn't do it, and I knocked it out. And he told me afterwards I showed him up. I said, you know what, I had to get the ball down somehow.
Q. Kevin, didn't seem like the back was bothering you very much.
KEVIN LOVE: No. I actually got treatment ever since the game was done on Saturday against Stanford. And since then, just been working on it. For the first 30 to 45 minutes, I'd be standing up, and my back would start spasming a little bit more, but I just got some treatment. And also, you know, did a lot of sleeping and a lot of stuff like that, just to rest my back.

But today, it was fine. Had to get a little more loose than usual, but just played through it, and only had to play 21 minutes today. Hope Friday that will help me in the long run.
Q. Just follow up on the back. Are you going to continue this treatment for the foreseeable future?
KEVIN LOVE: Just as a preventative measure. That's probably it. As of right now, it feels fine. Feels 95, 100% I'm just going to keep it going from here on out.
Q. Lorenzo, can you take this one. Did you guys feel a little bit like you were playing your younger brothers or kind of the boys in the school yard against the little kids with all those blocks?
LORENZO MATA-REAL: No. I mean, we just come out and played hard no matter who we're playing. We don't take nobody lightly. No matter who we're playing, we just come out and play the way we do all the time. Our defense dictates what we do. And I feel like, I mean, we played great defense today.
Q. Kevin, what do you guys know about Texas A&M Saturday?
KEVIN LOVE: Coach Howland mentioned they're a very physical team. They have a good friend of mine, DeAndre Jordan, on their team, who is seven foot. He's got a real long wingspan. Their whole team's long. I think he mentioned nobody on their team is below 6'3", so we're going to have to come out and offensive rebound.

Those are things we gave up a lot today in the first half. I think through the first four or five minutes, we had already given up four or six offensive rebounds. We're going have to get on the boards with them because it's going to be a real physical battle.
Q. Kevin, back in November, you talked about getting to this point in the season. What was it like in your first NCAA appearance?
KEVIN LOVE: It was a lot of fun. My teammates and coaches made it fun for me, as well. We had mentioned a bunch of times throughout the week that a 16 seed has never beat a 1 seed, and we didn't want to be the first one.

So we had to come out and jump on them as much as possible. I felt like we did that. Coach Howland also mentioned in the post-game talk that not a team since 1949 hasn't scored that many points, 29 points, so we did a great job on the defensive end.
COACH HOWLAND: I think.
Q. You were the Defensive Player of the Year in the PAC-10 this year, Russell. And seemed like you had a lot of help out there today. I think you guys had a season-high in blocks with 13. Could you just comment on the team performance defensively.
RUSSELL WESTBROOK: We came out great on defense. We held them to the season low, or whatever, 29 points. It think we did a great job of helping, you know, doubling the post and rotating the defensive end.
Q. Kevin, did you guys almost feel bad for them a little bit toward the end of the game?
KEVIN LOVE: No mercy. That's all I can really say. No mercy out there. We didn't feel too bad for them.
THE MODERATOR: Any further questions?
All right. Thank you very much, gentlemen. Good luck on Saturday.
COACH HOWLAND: In reference to that, Stanford Speech came up with me with about seven minutes to go, and he said, "Coach, I hope you guys win the whole thing," and that was really classy of him to do that in the middle of the game.

So they have a bunch of really good kids. They work very hard. A school that is 3,000 people, and those kids are all really good kids. I don't know if you saw one of their kids after the game was crying his eyes out. I mean, it's their last game as a senior. So I would never make light of, or make fun of someone in that way. I think that's, you know, being rude.
Q. Can you talk about the, I don't know if you want to call it emergence, but make something positive out of a possible negative, the emergence, what it seems, of James Keefe. Again, it seems solid minutes there. Do you think you may have gotten some benefit from the Luc injury and forcing James to have more minutes now?
COACH HOWLAND: Well, it gave him an opportunity, obviously, to play more minutes with Luc's injury, starting with the SC game, as well as the championship game against Stanford. Again, he came out and played very well. I think he is gaining a lot of confidence.
Remember, he came into this season off a shoulder surgery, so he didn't even get to start practicing with contact, I don't think, until sometime in the middle of November or maybe even December. I can't remember. But he wasn't even able to be cleared for playing until sometime in mid-December. I think originally, we talked about him playing against Idaho State, and I'm just really thankful that we didn't red-shirt him. Obviously he's been a huge difference-maker, and he's coming on right now. I'm really happy for James. He had seven rebounds and four blocks today.
So I thought we did a lot of good things rebounding-wise, though. Alfred had six rebounds in his minutes. James had seven. Kevin had nine in 21 minutes. So all three of those guys did a very, very good job attacking the glass. And Lorenzo had nine rebounds. So it was spread around pretty good.
Q. But when you are back at full strength, which I guess you're hoping for Saturday. Or at least the next week, assuming you win --
COACH HOWLAND: In reference to your question, I think is that Luc will start on Saturday, for sure. I initially had planned on doing that. And then as I thought about it, I felt comfortable that we would be able to probably get this one without him. I didn't, after giving it more thought. And I think we had a meeting here yesterday. I honestly had planned to start him today until late last night when I had given it a lot of thought.
But, you know, in reference to James, I think his play has earned him more minutes and more potential to play as we move forward into Saturday's game. And we're going to need him.
These guys from Texas A&M, that was the most physical game we played in the last year here in the Wooden, where Jones is just a big, strong kid inside. Davis is huge. They have a kid with an African name that comes off the bench now who is an animal. They're just so strong and athletic.
Obviously, DeAndre Jordan that Kevin alluded to, they have as big a front line, as athletic a front line as there are in the country. Then their wings are 6'5" and 6'6." They really shot, especially Carter. So we have our hands full and we're going to need all.
Q. To get that steal when you were already up 30 --
COACH HOWLAND: I thought it was a great play. What I always preach to our guys is, when you don't get on the floor, and you see it happen all the time when you follow this game, when you don't dive on the floor, that's when you get your knees taken out and you end up with an ACL, by diving on the floor. He actually avoided any kind of injury potential, but that was great. He dove. We got the ball. Then there was a great finish at the other end where I think there was a pass for a layup. And that was really, really nice teamwork and good hustle started by Darren's hustle.
THE MODERATOR: Any further questions? All right. Thank you very much, coach.
COACH HOWLAND: Thank you.
Labels: Team Misc News