UCLA vs. Oregon State - Game Preview
By KS Wong
Bruin Basketball Report
No.6 ranked UCLA hosts the Oregon State Beavers in a Pac-10 conference contest on Thursday night at Pauley Pavilion.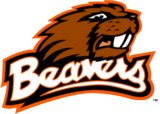 Last Sunday, the Bruins (22-3, 10-2) avenged an early season loss to the USC Trojans, defeating them at the Galen Center, 56-46. Kevin Love had 13 points and 11 rebounds while Luc Richard Mbah a Moute added a double-double himself with 10 points and 10 rebounds in the win.
The reeling Beavers (6-19, 0-13) arrive in Westwood winless in Pac-10 conference play. In January, Oregon State dismissed their coach Jay Johns and replaced him with interim coach Kevin Mouton.
The Beavers fall to UCLA in the first meeting between the two squads as the Bruins won 85-62 in Corvallis earlier this year. Darren Collison led the UCLA attack with 33 points and Love added a career-high 21 rebounds.
Oregon State is in the midst of a 15-game losing streak and things don't look to get any better this week on their trip to Southern California. Last week, the Beavers dropped a pair of home contests to Washington and Washington State.
Coach Mouton's Beavers are averaging 60.9 points a game while giving up 68.2 points to opponents. For the season, Oregon State is shooting an anemic 38.1% from the field and 29.7% on three-pointers.
One aspect the Beavers have improved upon this season is turnovers, the team is averaging just 12.6 per game - third best in the Pac-10.
The OSU basketball program is in deep transition. The current Beaver roster is completely different from last season's team due to early departures and player transfers, and the struggling program is looking for stars to emerge.
One player who has shined since the start of Pac-10 play is freshman Omari Johnson (6'7, 205, Fr). He's averaging 8.3 points and 4.9 rebounds. Two weeks ago against Arizona, the freshman scored a career-high 18 points.
Shooting guard Seth Tarver (6'5, 205, so) continues to lead the Beavers in scoring on the season with 11.1 per game. He's also second on the team in rebounds with 5.0 a contest. The athletic Tarver has bounced back from an injury plagued year and has shown glimpses of a potential star in the making.
Marcel Jones (6'8, 220, Sr) was expected to be a mainstay of the team this season, instead its been a very disappointing senior year for the former Mater Dei star. Jones is averaging 10.2 points and 5.2 rebounds - well below his numbers as a junior. With the team looking to a new direction, Jones has seen his minutes diminish.
Moreover, Jones may be benched for the UCLA game due to a one game suspension he may be serving for taunting during a game last week against Washington.
Sophomore Josh Tarver (6'3, 185, So) has struggled at point-guard all season, in particular with his shooting where he is hitting on just 32.6% of his shots and 22.4% on three-pointers.

UCLA has won six straight in the series with the Beavers and they own an impressive 45-7 mark against Oregon State in games played in Los Angeles. Winning No.46 should not be a problem for the Bruins Thursday night.
Perhaps the most important aspect of the game on Thursday for UCLA is to remain injury-free. Forward Luc Richard Mbah a Moute played 33 minutes against USC in his return from a sprained ankle. In reports from practice, he said his ankle felt better and experienced no lingering effects from the injury after the USC game.
Junior Josh Shipp hopes to break out of a recent shooting slump. After hitting 5 of 8 on three-pointers against Arizona State in a game at the end of January, Shipp has gone 0 of 15 from beyond the arc in February as teams have begun focusing their defenses on stopping him.
UCLA vs Oregon St.
Time: 7:30 PM PT
Place: Pauley Pavilion
TV: FSN West
Radio: AM 570
Sports TV Insider
Your guide to all sports TV schedules.
NCAA Basketball TV Schedule
(photo credit: OSU Athetics)
Labels: Game Previews