UCLA vs. Oregon State - Game Preview
By KS Wong
Bruin Basketball Report
Sitting atop the Pac-10 conference in first-place, UCLA finishes their swing through the state of Oregon when they face the Beavers in Corvallis on Saturday.
The Bruins (17-2, 5-1) have won five straight against Oregon State, including a 71-56 win the last time the teams faced each other at Gill Coliseum.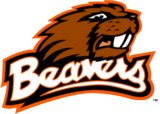 Oregon State's basketball program, which once sported stars such as Gary Payton and A.C. Green and guided by Hall of Fame coach Ralph Miller, has fallen into complete disarray.
After a 0-6 start in conference play, Coach Jay John was fired last week after years of mediocrity and low expectations. His departure was quickly followed by the dismissal of transfer center C.J. Giles from the team. Yet, things began to unravel much earlier for John and the team, when at the end of last season starters Sasa Cuic and Jack McGillis opted to leave the program for better opportunities elsewhere.
The Beavers named assistant coach Kevin Mouton as interim coach last week and he immediately decided to shake things up on Thursday against USC by benching the team's second leading scorer and only senior Marcel Jones. Jones did come off the bench but he scored just 5 points on 1-11 shooting.
Oregon State was sacked by the Trojans in the game, 68-44. The Beaver's leading scorer was reserve, Lathen Wallace who had been averaging just 8 minutes a contest. For the game, the team shot 27.7% from the field.
With the Pac-10 conference sporting a multitude of teams capable of making the NCAA tournament this year, only the Beavers (6-13, 0-7) are out of any contention, and their abysmal season is only expected to get worse.
The Beavers are averaging 60.5 points a game on 38.3% shooting from the field and an embarrassing 27.9% on three-pointers.
The lone bright spot on the team has been the play of sophomore wing Seth Tarver (6'5, 205). After a rough freshman season when he battled injuries, he leads the team in scoring with 12.0 a game and is averaging 5.4 rebounds.
Tarver's brother, Josh, however has struggled from the point this season. All his numbers are down from his frosh year, he's averaging 7.5 points on just 33.6% shooting.
Seth and Josh's older brother, Shon, played at UCLA for four years (1991-1994). He led the Bruins in scoring in 1993.
For UCLA, both Luc Richard Mbah a Moute and Lorenzo Mata-Real are questionable for tomorrow's game. It wouldn't be surprising if either players were held out to give them more time to get over their concussions. It would give their replacements, James Keefe and Nikola Dragovic, some minutes on the floor to help hone their games.
Although Keefe fouled out on Thursday with just 3 points and no rebounds,, his scrappy play on the floor and willingness to set screens is invaluable in Howland's offense.
After hitting a key three-pointer down the stretch against Oregon, its hoped Dragovic is out of his early season shooting slump. Going into the game, Dragovic was shooting just 19% (6-31) from beyond the arc.
Date: Jan. 26
UCLA vs Oregon State
Time: 8:00 PM PT
Place: Corvallis, OR
TV: FSN Prime
Radio: AM 570
(photo credit: OSU Athletics)
Labels: Game Previews