UCLA vs. California - Game Preview
By KS Wong
Bruin Basketball Report
In the second and final game of their Bay area swing, No.5 UCLA visits Haas Pavilion to take on the California Golden Bears.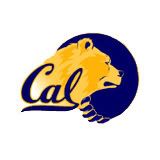 Returning UCLA players will be seeking some redemption from this contest. After sweeping California in both games during the 2006-07 regular season, top-seed UCLA was unceremoniously knocked out of the Pac-10 tournament early by the Bears when senior guard Ayinda Ubaka scored 29 points in the Cal 79-69 overtime victory.

California returns all its key players to the 2007-08 squad except for Ubaka.
On Thursday the Bears upset No.22 ranked USC, 92-82. Patrick Christopher scored 24 points on 10-17 shooting while center DeVon Hardin dominated the middle with 15 points and 10 rebounds.
The Bears are a solid well-rounded team with all the pieces to make a run at the Pac-10 championship. They are second in the Pac-10 in scoring with 82.4 points a game and shoot just under 50% from the field. Although not taking as many three-pointers as they did last season, the Bears are still proficient, shooting 38% from beyond the arc.
With DeVon Hardin back in the middle after missing most of the past two seasons, the Bears are outrebounding opponents by a 5.9 margin.
Cal Coach Ben Braun primarily plays a man-to-man defense and mixes it at times with a zone. Against UCLA, it wouldn't be surprising to find the Bears playing more zone than usual considering the Bruins early season problems scoring against a zone.
Last season Cal did a good job of slowing up the UCLA transition game by regularly sending back three defenders to clog up the running lanes. With big DeVon Hardin and Pac-10 standout Ryan Anderson hitting the offensive boards hard, we'll likely see the same strategy employed.
First team All-Pac 10 forward Ryan Anderson (6'10,240,So) leads the conference and ranks 16th in the nation in scoring with 21.6 points a game. He scored a career-high 36 points against Nevada earlier in the season.

Anderson can score by posting up inside utilizing his size and solid footwork and can also score from outside. Anderson is shooting 54.2% from the field while shooting a deadly 43.9% on three-pointers. He's also recording 9.3 rebounds a game.
UCLA's Alfred Aboya will get the initial look at Anderson although fellow countryman Luc Richard Mbah a Moute will likely get the most minutes guarding him. Both Bruin players need to use their speed and physicality against Anderson who is perhaps one of the toughest defensive assignments in the conference.
In the Stanford game, Coach Ben Howland replaced Russell Westbrook with Aboya in the starting line-up. With Michael Roll injured, Howland felt he needed another perimeter player coming off the bench and felt starting Aboya solidified the team's substitution pattern. Although ultimately it was Westbrook on the floor at the end of the game and playing a total of 35 minutes.
At the other Cal starting forward spot is Patrick Christopher (6'5, 215, So) who will see minutes at guard as well. He's a solid shooter out to the three-point point and also an effective slasher to the basket, Christopher is averaging 17.6 points while shooting 48.8% from the field and 35.2% on three-pointers.
Mbah a Moute and Josh Shipp will see the most minutes guarding the Bear's sophomore, although depending on the rotation pattern we may see Russell Westbrook on Christopher. Christopher has a solid jumper and the Bruin defenders will need to do a good job closing out on him.
DeVon Hardin (6'11,250,Sr) is the Bear's man at center. He considered declaring for the NBA after last season but after missing most of the past two years to injuries, he decided to improve his stock value by playing one more season in Berkeley.
Hardin is an uber-athletic center and outstanding shotblocker. While he still needs to develop offensive post moves, he is a strong finisher at the basket if he gets the ball deep inside. Hardin is averaging 10.3 points on 55.3% shooting and averaging 9.9 rebounds and 1.8 blocked shots per game.
Freshman Kevin Love will get to test his skills against another gifted Bay area big man. Although he's improved this season, Hardin still tends to be foul-prone and especially bites easily on pump-fakes, something Love does very well against bigger opponents.
At point-guard, the Bears have lightening quick 5'10 sophomore Jerome Randle. He was recently named Pac-10 player of the week after averaging 23 points in two games.
Randle is averaging 13.7 points and 4.0 assist, however, he also turns the ball over 3.9 times a game. Earlier in the season versus Missouri, he turned the ball over 10 times in 36 minutes. Coach Braun feels part of the problem is that Randle tries to make a big play each time he has the ball.
UCLA's Darren Collison had problems staying in front of Stanford's Mitch Johnson on Thursday and will need to step up his defensive effort against the speedy Randle. If Randle starts hitting from outside, he shoots 50% from three-point distance, it will open up the inside for Cal's Hardin and Anderson.
Nikola Knezevic (6'2,185,So) has been starting at a guard spot, but we'll likely see both Jamal Boykin and Eric Vierneisel logging more minutes on the floor.
Boykin (6'8,235,So) transferred from Duke last season and is still learning the Cal system. It wouldn't be surprising to see him eventually move into the starting line-up later in the season. He's averaging 7.0 points and 4.3 rebounds in 14.0 minutes per game but he is capable of bigger numbers. Against Long Beach State two weeks ago, Boykin had 18 points and 10 rebounds.
Vierneisel (6'7,210,Sr) is averaging 4.9 points and 2.6 rebounds a game. He hit 3 big three-point shots to finish with 15 points in the win against USC on Thursday.
Another post man coming off the bench is Harper Kamp (6'8,245) who is averaging 5.8 points and 2.7 rebounds. He's providing the Bears solid minutes, 13.4, in his first season at the collegiate level. The Bruin coaching staff briefly recruited him last year.
It will be another tough game in the Bay area for the Bruins. While UCLA will have their hands full with the Bear's formidable frontline of DeVon Hardin and Ryan Anderson, they'll also need to smother Cal's three-point shooting threats in Christopher and Randle, as well as Anderson who steps out often.
If UCLA comes out with its brand of pressure defense from the start of the game, especially on the perimeter, they should come away with a victory and a tough sweep of the Bay area.
Date: Jan. 5
UCLA vs California
Time: 3:00 PM PT
Place: Berkeley
TV: FSN/FSN Prime
Radio: AM 570
(photo credit: Cal Athletics)
Labels: Game Previews