UCLA Releases 2007-08 Men's Basketball Schedule
By Bruin Basketball Report
Howland expects seven Pac-10 teams to make NCAA Tournament next season
UCLA's 2007-08 men's basketball schedule is highlighted by
non-conference contests in the CBE Classic, hosting Texas in the
Pac-10/Big 12 Series (Dec. 2) and a trip to Ann Arbor, Mich., to play
Big Ten foe Michigan (Dec. 22). It will be the sixth consecutive game
against the Wolverines.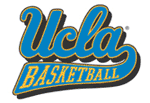 At the 16-team CBE Classic (Nov. 12-13 and Nov. 19-20), four
teams (UCLA, Maryland, Michigan State and Missouri) will host the
four-team preliminary rounds on Nov. 12-13 on-campus sites with the
winners advancing to the semifinals at the Sprint Center in Kansas
City, Mo., on Nov. 19-20. While the other pods are not ready for
release, the Bruins will be hosting Prairie View A&M at 8:00 p.m.
on Nov. 12 in Pauley Pavilion and should they win, will face the winner
of the Youngstown State/Chicago State game at 7:30 p.m. on Nov. 13.

The Bruins will also play in the 14th annual Wooden Classic on
Saturday, Dec. 8 at the Honda Center in Anaheim against an opponent to
be named later. This will be UCLA's fifth consecutive Wooden Classic
appearance and 11th overall (7-3 in prior contests). Last year, the
Bruins defeated sixth-ranked Texas A&M, 65-62 in the Wooden
Classic.

Other non-conference highlights include - opening the
regular-season home campaign in Pauley Pavilion vs. Big Sky opponent
Portland State (Nov. 9); hosting George Washington, a team that has
made the NCAA Tournament for three consecutive seasons (Nov. 28) and
hosting four other schools in Pauley (Yale/Nov. 23; Idaho State/Dec.
15; Western Illinois/Dec. 18 and UC Davis/Dec. 29) before beginning
Pac-10 play.

UCLA, the defending back-to-back regular season Pac-10
champion, opens defense of its conference crown in early January at
Stanford (Jan. 3). The 2008 Pac-10 Tournament, featuring all 10 teams,
will once again be held at the Staples Center in downtown Los Angeles
(March 12-15).

In all, there are 10 teams on UCLA's 2007-08 schedule that last
year advanced to post-season play - nine in NCAA play (Maryland and
Michigan State in the CBE Classic; George Washington and Texas and five
teams from the Pac-10 - Washington State, Arizona, USC, Oregon and
Stanford) and one from the NIT (Michigan).

"Our schedule is very challenging with a number of outstanding opponents in our non-conference schedule," said Bruin head coach Ben Howland,
entering his fifth season. "I think the Pac-10 will be the toughest
conference in the country. Without question, we have the potential to
have seven teams from the Pac-10 in the NCAA Tournament in this
upcoming season, which would be a new record for our league. I honestly
expect to have seven teams in, our league is that strong, that
balanced, that good. I believe the Pac-10 teams will excel in the NCAA
Tournament because of the competitiveness."

In 2006-07, UCLA advanced to its second straight Final Four,
finishing the season with an overall record of 30-6 and winning its
second consecutive Pac-10 championship with a 15-3 mark. The Bruins
have won 30 or more games in back-to-back seasons for the first time
since the 1971-72 and 1972-73 national championship teams both recorded
undefeated 30-0 seasons. Additionally, last year's strength of schedule
was rated eighth in the country, but the Bruins' non-conference strength
of schedule was third in the nation.

The schedule is tentative and subject to change due to television.

Tentative 2007-08 UCLA Men's Basketball Schedule

Fri., Nov. 2 Exhibition

Mon., Nov. 5 Chico State (Exhibition)

Fri., Nov. 9 Portland State

Mon., Nov. 12 CBE Classic - Youngstown State vs. Chicago State 5:15 p.m. and UCLA vs. Prairie View A&M 8:00 p.m.

Tue., Nov. 13 CBE Classic Preliminary Consolation 4:45 p.m. and Preliminary Final 7:30 p.m.

Mon., Nov. 19 @CBE Classic Semifinal 6/8:30 p.m. CST (Sprint Center, Kansas City)

Tue., Nov. 20 @CBE Classic Final 6:45/9:15 p.m. CST (Sprint Center, Kansas City)

Fri., Nov. 23 Yale

Wed., Nov. 28 George Washington

Sun.., Dec. 2 Texas in Pac-10/Big 12 Series

Sat., Dec. 8 Davidson @ Wooden Classic (Honda Center)

Sat., Dec. 15 Idaho State

Tue., Dec. 18 Western Illinois

Sat., Dec. 22 @ Michigan

Sat., Dec. 29 UC Davis

Thu., Jan. 3 @ Stanford

Sat., Jan. 5 @ California

Thu., Jan. 10 Washington

Sat., Jan. 12 Washington State

Sat., Jan. 19 USC

Thu., Jan. 24 @ Oregon

Sat., Jan. 26 @ Oregon State

Thu., Jan. 31 Arizona

Sat., Feb. 2 Arizona State

Thu., Feb. 7 @ Washington State

Sat., Feb. 9 @ Washington

Sat., Feb. 16 @ USC

Thu., Feb. 21 Oregon State

Sat., Feb. 23 Oregon

Thu., Feb. 28 @ Arizona State

Sat., Mar. 1 @ Arizona

Thu., Mar.6 California

Sat., Mar. 8 Stanford

Mar. 12-15 Pac-10 Tournament @ Staples Center, Los Angeles, CA

Mar. 20-23 NCAA First and Second Round

Mar. 27-30 NCAA Regional

Apr. 5 & 7 NCAA Final Four

All times Pacific unless noted.

All games broadcast on AM 570 (KLAC)

(photo credit: Jack Rosenfeld)
Labels: Team Misc News