UCLA vs. Michigan - Game Preview
By KS Wong
Bruin Basketball Report
No.8 ranked UCLA (10-1) hits the road to play in an opponent's home arena for the first time this season when they travel to Ann Arbor to face the Michigan Wolverines (4-7) on Saturday afternoon.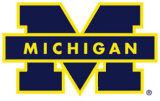 Earlier in the season, the Bruins played Maryland and Michigan State in the CBE Classic but both games were on a neutral court in Kansas City.
UCLA easily disposed of Western Illinois on Tuesday, 77-52, in a game which resembled more a scrimmage than an actual Division I matchup. Freshman Kevin Love was perfect with his shooting going 5 of 5 from both the field and free throw line. He also hauled down a team-high 7 rebounds.
It is the 14th meeting between UCLA and Michigan in basketball. Last season the Bruins cruised to a 92-55 win at Pauley Pavilion. Josh Shipp led the team with 18 points.
Since their last meeting, much has changed in the Michigan basketball program. Coach Tommy Amakar was fired at the end of last season and was replaced with former West Virginia coach John Beilein. In addition, the Wolverines were a senior-laden team last season, and as a result their rotation is comprised primarily of underclassmen this year.
All the changes have resulted in a turbulent start for Michigan which was recently highlighted by a humiliating defeat to Harvard, 62-51, a team which ironically is coached this season by, of course, Tommy Amakar.
Then last Saturday, the Wolverines were upset at home in Crisler Arena by Central Michigan, 78-67. In another ironic twist, the Chippewas are coached by former UCLA assistant Ernie Zeigler, a protege of Ben Howland.
At West Virginia Beilein had beaten the Bruins the past two seasons, and he is attempting to bring the same system he installed at West Virginia to Michigan.
Beilein coaches a highly disciplined motion offense which puts emphasis on crisp passing, screens and backdoor cuts, and solid decision making with the ball.
The transition has been tough for most of the Wolverine players this season considering the fact many of them were not originally recruited for the type of schemes Beilein coaches.
On defense Michigan will employ primarily a 1-3-1 zone. This same zone has given the Bruins problems the past two seasons when they've faced Beilein's West Virginia teams.
However this season, UCLA has Kevin Love who they can position in the high post to decisively attack the 1-3-1 zone with his keen passing skills and solid midrange shot.
This season the Wolverines are averaging 68.5 points a game while shooting 43.4% from the field and 35.8% from beyond the arc. Defensively they are allowing opponents 71.8 points on 44.4% field goal shooting.
Michigan starts a young lineup which includes two freshmen and two sophomores.
Guard Manny Harris (6'5, 170, Fr) is a big part of Michigan's future. UCLA briefly recruited Harris last year before he decided to stay close to home and commit to Michigan. He is the team's leading scorer at 16.1 points although he is shooting just 38.4% from the field and is tied for team-high in rebounds with 4.9 a game. Harris is a quick, athletic player who can develop into an excellent defensive player in the future, he already averages 1.7 steals a game.
Harris will be matched up against Russell Westbrook. Coach Ben Howland has raved all season about Westbrook's defense. His improved technique and strength has made Westbrook the team's best perimeter defender. He has already locked down high-scorers A.J Abrams and Stephen Curry in earlier games. Although he may give up a couple of inches to Harris, Westbrook's experience and strength gives him a decided advantage in this key match-up.
Point-guard Kelvin Grady (5'11, 170, Fr) is averaging 7.1 points and 3.1 assists in 23.1 minutes a game. A solid young player who takes good care of the ball and shoots well from outside, 50% from beyond the arc. Grady is still learning the game at this level and will be deeply challenged by the defensive pressure UCLA's preseason All-American Darren Collison will apply on him.
Collison is still working himself back into shape after sitting out almost a month due to a knee injury. He is averaging 13.6 points and 3.6 assists a game since his return.
The Wolverines start veteran Ron Coleman (6'6, 210, Sr) at the small forward. He is averaging 7.6 points on just 40.8% shooting and is tied with Harris for team-high in rebounds with 4.9. Coleman is the only returning starter from last season's team.
Josh Shipp will match-up against Coleman. In the game against Western Illinois, Shipp struggled to find his range from three-point distance, finishing just 2-8. However on the season, Shipp is shooting over 38% on three-pointers.
Power forward DeShawn Sims (6'8, 225, So) is the team's second-leading scorer at 13.6 points a game. Still a relatively raw talent, Sims is athletic but has struggled with consistency since his freshman season.
UCLA's Luc Ricahrd Mbah a Moute will get the initial call against Sims. Mbah a Moute has played better since his return four games ago to playing primarily the power forward spot. He has averaged 12.5 points and 6.3 rebounds over this span. Mbah a Moute at the four gives UCLA their quickest and best defensive line-up on the floor.
Kevin Love will have an interesting match-up at center against Michigan's Ekpe Udoh (6'10, 240, So) who is an excellent shot-blocker in the middle. Although slight in build and not a big offensive force, Udoh has long arms and quick hops enabling him to alter many shots in the paint. He is averaging over 3.1 blocks per game.
In this game, look for Love to spend a lot of time at the high post to help the Bruins attack Michigan's 1-3-1 zone. When Love does go inside, he may have a few shots blocked by Udoh, but he should be able use his overall size and solid post moves to take advantage of this match-up. The 6'9 Love is leading the Bruins in scoring and rebounding with 16.6 points and 9.7 rebounds a game this season while shooting almost 60% from the field.
Beilein has gone liberally to his bench this season, players such as Zack Gibson (6'10, 220, So), CJ Lee (6'0, 180, Jr) , and Anthony Wright (6'6, 235, Fr) will definitely see action in this game. However, they will be missing red-shirt freshman guard K'Len Morris who was averaging over 10 mintues off the bench but decided to transfer from Michigan earlier this week.
Under Coach John Beilein, Michigan's basketball program is in good hands. With the level of talent on this team and future quality recruits arriving, the Wolverines should improve throughout the season and beyond. But it's a young, inexperienced team at this point, still learning their new coaches' system. No doubt they will have their growing pains along the way.
Date: 12/22, Saturday
Time: 11:00AM PT
Place: Ann Arbor, Crisler Arena
TV: CBS
Radio: AM 570
(photo credit: Michigan Athletics)
Labels: Game Previews