Howland Updates On Team's Practice
By Bruin Basketball Report
Today's practice marked the second straight day and just the second time this year that UCLA has been able to practice with all 11 scholarship players.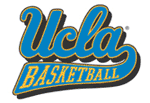 James Keefe concluded his second day of full contact during practice and feels great. UCLA head coach Ben Howland said, "It is obvious that James has done a lot of conditioning while he has been out with the shoulder surgery because he looked to be in great shape today. He looked very good for someone that hasn't practiced or played for four months."
According to Howland, Michael Roll has had two good practices after his short playing stint against Texas. He said that he has really improved his conditioning over the last two days because the team has done a lot of up and down play as well as conditioning.
He also stated that Darren Collison had also improved his conditioning in the last two practices because there has been better competition in practice with a full group of healthy players.
(courtesy of UCLA Athletics)
Labels: Team Misc News