UCLA vs. Chico State - Game Preview
By KS Wong
Bruin Basketball Report
The Bruins virtually limp into their second and final exhibition game tonight at Pauley Pavilion when they face the Wildcats of Chico State.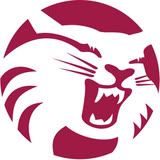 UCLA experienced a bevy of injuries to players over the past few days. Darren Collison suffered a mild knee sprain during the Azusa Pacific game and may be out of action one to three weeks, while Josh Shipp hurt his right hand in the same game and is listed as questionable for Monday's contest. The worst injury prognosis belongs to junior Michael Roll who ruptured his plantar fascia ligament in his left foot during practice and is out action at least three to five weeks and perhaps longer.
With forward James Keefe already sitting out while recupperating from shoulder surgery, the Bruins may suit up just seven scholarship players against Chico State.
UCLA coach Ben Howland said Kevin Love, Luc Richard Mbah a Moute, Russell Westbrook, and Alfred Aboya will start the game tonight. If Shipp can not play, either Chace Stanback or Nikola Dragovic will start in his place. At practice over the weekend, Dragovic was primarily practicing with the first team.
Both players should benefit from the extra playing time. Dragovic and Stanback played 13 and 10 minutes, respectively, against Azusa Pacific and each should see plenty more against Chico State.
Walk-on point guard Mustafa Abdul-Hamid will also likely see minutes in the rotation tonight against the Wildcats. The former St. Louis Country Day High star only played a total of 16 minutes last season during the regular season. He is always a solid contributor in practice and it will be good to see him get some action in a game.
Chico State is a Division II team which plays in the California Collegiate Athletic Association (CCAA) and are led by Head Coach Prescott Puck Smith who is in his 21st year at the helm.
Last year, UCLA played a very tough Humboldt State which went on to win the CCAA conference championship. Chico State finished 11th place in the CCAA conference in 2006-07 with a 7-20 overall and 5-12 conference record.
The Wildcats return only one starter and six letterman to the team this season. Junior Justin Argenal (6'0, 175) is the team's leader and a solid backcourt man, averaging 9.1 points and 6.7 assists in 27 games.
Chico State averaged 69.5 points while giving up 75.1 points a game last season, in addition, they were outrebounded by an average of 4.8 rebounds a game by opponents.
Even without Roll, Collison, and possibly Shipp, UCLA should have a relatively easy time against Chico State. The one thing the Bruins can not afford in this game are more injuries.
Time: 7:30PM PT
TV: none
Radio: uclabruins.com
Internet: uclabruins.com
Labels: Game Previews