Mata Injures Ankle, Out Two Weeks
By Bruin Basketball Report
With individual basketball workouts starting just recently, the Bruins experienced another setback along the front line when center Lorenzo Mata suffered a sprain to his right ankle. He has been fitted with a walking boot and will be out of action for at least two weeks.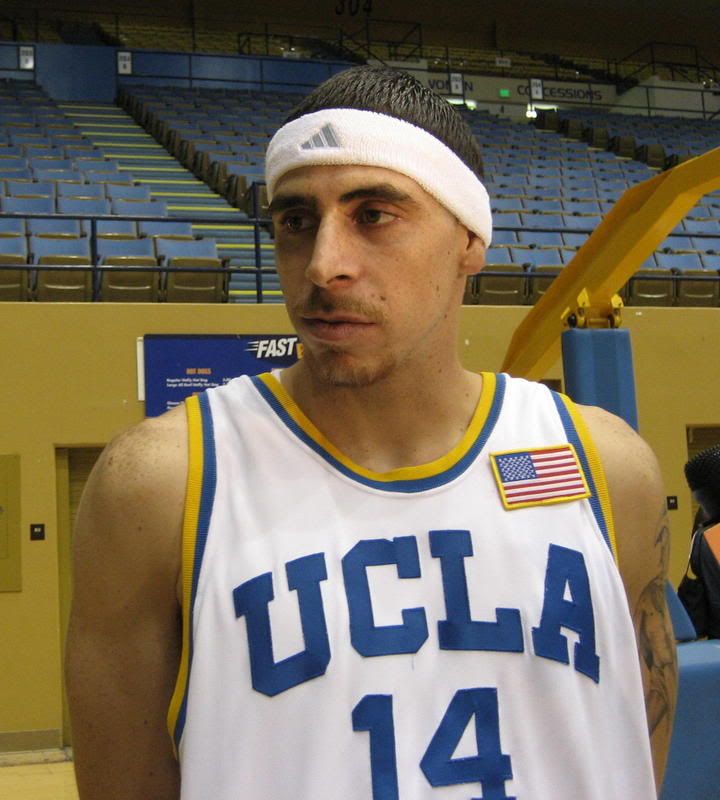 Mata, a player who always plays at full throttle whenever he's on the court, has had a long list of injuries during his career at UCLA ranging from a broken nose to a fractured knee cap.
He missed the start of fall practice last season after he underwent arthroscopic surgery to repair an injured right knee.
Although UCLA welcomes freshman sensation Kevin Love this year, the Bruins will start this season with less personnel at the power spots than last season with James Keefe out with a injured shoulder and Ryan Wright gone after transfering to Oklahoma this summer.
Mata is the lone senior on the roster and the Bruins need him healthy and active on the court if they expect to advance deep into the NCAA tournament this season.
Last season Mata averaged 6.6 points, 5.4 rebounds, and a team-leading 1.2 blocks in 23.1 minutes a game.
Mata should be available to return to action when the Bruins kick-off team practices on October 12.
Labels: Bruin Player News (Current)