Bruin Recruiting: Prep News Roundup (10/1)
By Bruin Basketball Report
Prep News Roundup is published every Monday.
Commits
UCLA: On the heels of signing current freshman center Kevin Love, perhaps the top newcomer in college basketball, the Bruins have landed four players among virtually everyone's top 60. Leading the way is guard Jrue Holiday, ranked No. 3 by both rivals.com and scout.com. Along with shooting guard Malcolm Lee and point guard Jerime Anderson, UCLA also got Archbishop Mitty-San Jose star Drew Gordon, whose rating slipped a bit last summer because of injuries. Contra Costa Times 9/23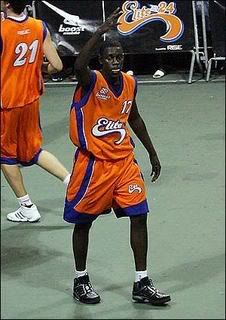 The most recognizable male athlete on the Campbell Hall of North Hollywood campus joined forces Monday with the school's most successful girls' program. Senior Jrue Holiday, one of the nation's top prep basketball players, agreed to become the manager of the Vikings girls' tennis team for the remainder of the fall season, adding even more star power to one of the Southern California's elite groups. "He's already got enough rings, but we'll see if we can get him another one," Campbell Hall coach Steve Kuechel said. "It's going to be fun to have him around." The UCLA-bound Holiday helped the Vikings capture a Div. IV state championship in March, Campbell Hall's second in three years. The girls' tennis team, which recorded a 15-3 victory Wednesday over Redlands, is seeking its first Div. III title since 2004 following semifinal losses the past two seasons. LA Daily News 9/25
Recruits
J'Mison Morgan, a 6-foot-10, 275-pound senior from Dallas South Oak Cliff High, made a recruiting trip to UCLA last weekend. He also has visited LSU and Kansas and is expected to make trips to Alabama and Kentucky. "Los Angeles seemed like a good place," Morgan told Rivals.com, breaking his recent silence regarding his recruiting. "It reminded me of Dallas with the traffic and all. I could see myself living there. "I plan to make my decision on November 2nd, my birthday. The top five are LSU, Alabama, Kansas, UCLA and Kentucky. There are a couple of more, but I'm not sure that I will end up visiting them." Morgan averaged 14.0 points, 9.0 rebounds and 4.0 blocks per game last season for the three-time state champs. KU Sports 9/25

A battle of big men and a collection of some of the region's top boys basketball teams will be featured in a pair of Monday mini-tournaments this winter at Hoover High. Arizona recruit Jeff Withey, a 7-footer who led Horizon High to the 2006 state Division IV title, and 6-9 San Diego High sophomore Jeremy Tyler will battle in the 7:30 p.m. game of the Mark Hall Memorial Classic on Jan. 14. Mission Hills and Otay Ranch will meet in the 6 p.m. contest. San Diego Union Tribune 9/26
J'Mison Morgan, 6-10 from Dallas' South Oak Cliff High tells Rivals.com he will make an official visit to Alabama. He's already visited KU, LSU and UCLA. Kentucky remains on his list. He will announce his college choice on his birthday, which is Nov. 2. KU Sports 9/27
Greg Monroe, the No. 1 recruit in the 2008 class according to Rivals.com, has eliminated Kansas from his list and will not visit Lawrence, the Web site reported Friday....KU's priority shifts now to 6-10, 275-pound Dallas forward J'Mison Morgan Kansas City Star 9/28

The class of 2008 might be complete, thanks to Vargas, but the Gators are already working hard on the 2009 and 2010 class.
The Gators are getting unofficial visits this weekend from a couple of big time prospects in Ari Stewart (6-7, 190, Marietta, GA Wheeler) and Kendall Williams (6-2, 165, Rancho Cucamonga, CA Los Osos) Gator Country 9/28.
(photo credit: SI)

Labels: Prep News Roundup