UCLA Hoop Schedule Changed To Accomodate TV
In a meeting earlier this week, the Pacific-10 Conference Athletic Directors approved several changes involving UCLA and its 2007-08 men's basketball schedule. The changes were made to better accommodate television.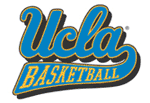 All of the changes to the 2007-08 men's basketball schedule involved Pac-10 games. More information regarding the Pac-10 television schedule will be released at a later date.
The first update is that a time was added to the Bruins' home contest against Washington State, which will be at 11:30 a.m. on Saturday, Jan. 12.
The Bruins' home contests against the Arizona schools were flipped as UCLA will now host Arizona State on Thursday, Jan. 31, followed by Arizona on Saturday, Feb. 2.
Additionally, the Bruins' home contests against the Bay area schools were also flipped, leaving UCLA hosting Stanford on Thursday, March 6, followed by California on Saturday, March 8.
Three additional games involving UCLA road contests were moved from Saturday to Sunday. UCLA will now be at Washington on Sunday, Feb. 10, at USC on Sunday, Feb. 17 and at Arizona on Sunday, March 2. Additionally, a tip-off of 7:00 p.m. was announced for the Bruins' clash with the Trojans.

UCLA, the defending back-to-back regular season Pac-10 champion, opens defense of its conference crown in early January at Stanford (Jan. 3). The 2008 Pac-10 Tournament, featuring all 10 teams, will once again be held at the Staples Center in downtown Los Angeles (March 12-15).
(UCLA Athletics)

Labels: Team Misc News