UCLA vs. Oregon St. - Game Preview
The first-place UCLA Bruins take on the Oregon State Beavers in a Saturday afternoon match-up at Pauley Pavilion.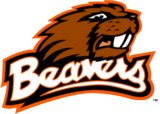 The struggling Beavers (9-14, 1-9) are next to last in the Pac-10 conference and have lost five straight games. On Thursday night, they were thumped by USC, 73-56.
Oregon State Head Coach John Jay, frustrated with the progress of his team and in search of more depth, has begun experimenting with different line-ups and has started playing younger players.
Against USC, Jay benched second-leading scorer, Sasa Cuic, in favor of freshman Seth Tarver. Cuic played only 16 minutes scoring just six points in the contest.
Guard Wesley Washington sat out the game against USC due to a sore wrist which may require surgery and will probably not play against UCLA. Sophomore Jack McGillis will start in his place.
The Beavers are just not getting it done on either end of the court. In conference play, they are averaging just 62.9 points (9th) while giving up 75.9 points (9th) a game, resulting in a Pac-10 worst -12.9 scoring margin.
Oregon State is shooting just 43.2% (9th) from the field and a miserable 51.1% (10th) from the free throw line.
In the first meeting between the two clubs in Corvallis, the Bruins started off slowly, struggling against the Beavers zone defense and fall behind early before pulling away in the second-half for a 71-56 victory. Josh Shipp led all scorers with 18 points.
Oregon State Probable Starter
| | | | | | | | | | |
| --- | --- | --- | --- | --- | --- | --- | --- | --- | --- |
| PLAYER | POS | HT | WT | YR | GP | MIN | PTS | REB | AST |
| Marcel Jones | F | 6-8 | 215 | Jr. | 23 | 30.3 | 15.9 | 5.9 | 1.3 |
| Sasa Cuic | F | 6-10 | 253 | Jr. | 20 | 27.7 | 12.9 | 3.2 | 1.0 |
| Josh Tarver | G | 6-3 | 175 | Fr. | 23 | 32.4 | 9.8 | 2.7 | 3.8 |
| Kyle Jeffers | C | 6-9 | 258 | Sr. | 23 | 25.4 | 6.9 | 5.9 | 1.0 |
| Jack McGillis | G-F | 6-6 | 210 | So. | 23 | 19.5 | 5.7 | 2.1 | 0.9 |
Marcel Jones had 13 points in the last game against UCLA. In the first-half, Coach Ben Howland assigned Arron Afflalo to guard him, but Jones used his size advantage and got Afflalo into early foul trouble which hurt the Bruin offense who were without their leading scorer for most of the half.. Afflalo will likely again get the defensive call against Jones especially if Cuic starts at the other forward spot.
Sasa Cuic will likely get the start on Saturday to help the Beavers match-up better against the Bruin front line. Cuic has had a difficult year on and off the court. Earlier in the season, he missed games due to disciplinary reasons and his numbers are way down from his sophomore season. If Oregon State is to even have a remote chance in the game, Cuic needs to show up to play.
Luc Richard Mbah a Moute, who recorded his first double-double in over a month, will get the assignment against Cuic. If Seth Tarver plays in place of Cuic, then Mbah a Moute would likely switch over to Marcel Jones with Afflalo moving over to guard Tarver.
Freshman point-guard Josh Tarver has been the lone bright spots for Oregon State this season. Although he has not shot particularly well from the field, he has held his own against a collection of fine Pac-10 guards.
In Corvallis, Tarver played UCLA's Darren Collison to a draw, at times bothering the Bruin point-guard with his defensive pressure and surprising quickness. The Beavers' strategy of applying full-court pressure against Collison seemed to take him out of his rhythm. It will be interesting how Collison responds in the rematch.

Kyle Jeffers, the only senior scholarship player on the team, is a solid and steady interior player and is the team's lone shot-blocker. He is shooting 56% from the field.
Sophomore Jack McGillis has steadily earned more playing time with each game. A tough wing player with a good nose for the ball, the Beavers seem to play better when he's on the court. McGillis is shooting 39% from three-point distance.
This UCLA basketball team needs to show it can put away an inferior opponent away early and decisively. After the Stanford game, players were talking about the importance of having a killer instinct and putting away opponents for good. The Bruins can start walking the talk on Saturday against the Beavers.
Just as importantly, if UCLA can put Oregon State away early, it will allow them to give reserves, James Keefe and Russell Westbrook, some extra playing time on the floor. Keefe played just five minutes against Oregon while Westbrook scored two points in his four minutes. With tournament time just around the corner, UCLA will need both freshmen playing confidently and effectively in the rotation.
1/7 UCLA vs. Oregon St - Game Preview
1/9 Bruins Outlast Beavers, 71-56
(photo credit: OSU Athletics)
Labels: Game Previews