UCLA vs. Oregon St. - Game Preview
By Bruin Basketball Report
The No.1 ranked UCLA Bruins (13-0, 2-0) travel to Corvallis for their first real road test of the season to face the Oregon St. (OSU) Beavers on Thursday. UCLA had played road games on neutral courts in Maui and at the Wooden Classic but this will be their first in an opponent's hostile home gym.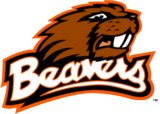 "This is going to show the real heart and soul of this team," UCLA's Darren Collison said. "What players are going to step up? Are we going to continue to do what we've been doing? It's going to be a big challenge for us."
UCLA takes on a OSU (8-6, 0-1) team in the middle of a prolonged rebuilding program. Although OSU Head Coach Jay John was hired four seasons ago, all the pieces haven't yet come together for the program.
"When we began, our starting point was such that we had a total and complete rebuilding process before us. We're still in the midst of that," Coach John said. "We've had some measure of success that had not been experienced here in prior years. Yet, we're still on the outside looking in, especially as it relates to post-season play."
Not since the days of Gary Payton, over 15 years ago, have the Beavers been back to the NCAA tournament, and although there is talent on this team, its unlikely they will break that streak this season.
OSU is coming off a tough loss in their Pac-10 opener to cross-state rival Oregon last Saturday, 76-73, in which all five Beaver starters scored in double-figures.
The Beavers count on heavy minutes from their starting five, especially their front-court, primarily due to a lack of depth on the bench.
OSU plays both man-to-man and zone defense, but it would not be surprising to see the Beavers go primarily zone to counter their depth issues and to protect their big men from foul trouble. In addition, UCLA struggled initially against Washington's zone in the second-half which allowed the Huskies to mount a short rally, but a hot-shooting Michael Roll helped the Bruins break the zone. No doubt the Beavers defense will test the Bruins outside shooting in this game.
Offensively, the Beavers have struggled shooting only 40% from the field and 31.3% on three-pointers, worst among all Pac-10 teams this season; and not surprisingly average only 63.6 points a game.
They also rank last in the conference in assists averaging only 11.2 assists a game and possess a low 0.81 assist/turnover ratio.
The Beavers do return a solid starting front-court in Marcel Jones, Sasa Cuic, and Kyle Jeffers who are the foundation of the team. However, the loss of senior guards Jason Fontanet, Chris Stephens, and Lamar Hurd to graduation have left OSU with an inexperienced back-court.
Junior Marcel Jones (6'8, 215) is the team's leading scorer at 15.9 points a game while shooting 46.4% from the field and 34% on three-pointers. He is also the team's second-best rebounder with 5.9 a game.
Although his shot-selection is somewhat suspect at times, Jones is an athletic and extremely active player on the floor who can score in a variety of ways.
Jones will be matched-up against summer league teammate Josh Shipp in what should be an interesting competition between two players very familiar with each other. Shipp, who sprained his ankle in practice last week and suffered leg cramps against Washington, is fully recovered and is expected to play on Thursday.
Sasa Cuic (Jr, 6'10, 253) played well against UCLA in their first meeting last season in Corvallis scoring 24 points mostly on screen and rolls where Cuic would pop-out and hit the outside jumper, but the Bruins defended him much better at Pauley holding him to just 6 points in the second meeting.
The Beavers were expecting better production this season from Cuic who is averaging 12.8 points but shooting just 37% from the field. Last season, Cuic averaged 13.5 points and shot 49% from the field and three-point distance.
Luc Richard Mbah a Moute will be checking Cuic. Even though his stat line may not reflect it, Mbah a Moute has been one of UCLA's most valuable players the past few games. He has been extremely active, especially on the defensive end, disrupting offenses and playing solid post defense, and as always - active on the boards.
Kyle Jeffers (6'9, 258), the only senior scholarship player on the team, is a tough post defender and solid rebounder. He is averaging 6.5 points, 6.8 rebounds, and 1.1 blocks a game. Typically not an offensive threat, Jeffers has shown he can score when called upon. Last season he scored 20 against Oregon at the end of the season. He is shooting 52% from the field.
Starting at point-guard for OSU is Josh Tarver (Fr, 6'3, 175). Despite his inexperience, the red-shirt freshman has performed admirably. Tarver is averaging 10.7 and 3.8 assists while playing in a team-high 32.1 minutes a contest. He has a good feel for the game and runs the offense adequately but needs to improve his outside shooting. He is shooting 40% from the field and just 30% from three-point distance.
Tarver will face one of his toughest tests of the season playing against Darren Collison who has taken on a leadership role on the UCLA team.
Former Mater Dei star, Wesley Washington (Jr, 6'3, 175) starts at shooting guard. He is averaging just 6.4 points on 43% shooting and just 11% from three-point distance.
An athletic player, Washington has struggled to put it all together and to regain his form as one of the top-ranked guards coming out of high school a few years ago.
Sophomore Jack McGillis (6'6, 210) is the primary reserve off a rather thin bench. McGillis gives the Beavers another long-distance scoring threat. He is shooting 44.8% from three-point distance while averaging 5.7 points in 16.3 minutes a game.
Seth Tarver (Fr, 6'5, 205) is averaging 3.1 points a game on 45.9% shooting. An athletic player who has the ability to get to the basket, Tarver should become a mainstay in the Beaver starting lineup with more experience.
Angelo Tsagarakis (Jr, 6'3, 195) and Michael Johnson (Sr, 6'5, 230) have given the Beavers some veteran minutes off the bench. Tsagarakis is averaging 3.0 points and Johnson 1.5 points in reserve. Liam Hughes who stands 7'3 and weighs 320lb won't be missed when he enters the game although he has played in only three games this season.
UCLA should win this game rather easily. The only concern for Ben Howland's UCLA team is if they get caught looking ahead to the Oregon Ducks game to be played on Saturday and make this contest tougher than it really should be.
The obvious best UCLA scenario would be for them to start off fast and put OSU away early, but the Bruins have had a habit of playing down to the level of their competition.
BBR Notes: Updated 3:00 PM - Fox Sports has reversed its decision and will now televise the UCLA-OSU game on Thursday on FSN Prime Ticket at 7:00PM.
The UCLA-OSU game will not be televised. Due to contractual conflicts, Fox Sports will be televising the Arizona-Washington game instead. The only way the UCLA game could have been shown is if OSU had agreed to an earlier starting time of 5:30PM but the OSU administration declined.
"That's a surprise to me," Coach Ben Howland said Tuesday at the press conference. "That's disappointing. We should get that changed."
(photo credit: OSU athletics)
Labels: Game Previews