UCLA vs. California - Game Preview
By Bruin Basketball Report
UCLA travels up this week for an always tough two-game series in the Bay area. On Thursday the Bruins face the California Golden Bears in Haas Pavilion for a 6:00PM tip-off.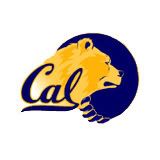 UCLA forward Luc Richard Mbah a Moute , who suffered a hyper-extended knee injury last week, was held out of practice Tuesday but may practice on Wednesday. He is questionable for both the California and Stanford games, although he will likely be a game-day decision. Mbah a Moute has maintained his conditioning during this time on an elliptical walker and training bike.
"It feels a lot better," Mbah a Moute said. "I'll keep doing rehab about two hours a day, so we'll see. I'm not in much pain now. Just pain on the back of my knee, just an ache, mostly when I stretch my knee."
California (12-7, 4-3) returns home after being on the road for six of its last eight games. Last week the Bears defeated Oregon State 77-74, and played Oregon tough in Eugene before folding at the end in a 92-84 loss. They are still only two games behind Pac-10 leaders, UCLA and Oregon, in the standings.
At the start of the season, California appeared to have all the pieces to make a strong run for a Pac-10 title and an NCAA tournament bid; however, injuries to post men Devon Hardin and Jordan Wilkes have changed their expectations for the season and have made them more of a perimeter-dominated offense.
The Bears lead the Pac-10 in three-point field goals made with 9.57 per game and are shooting 36.2% from three-point distance. On the boards, the Bears have rebounded better of late but opponents still out-board them by a margin of -2.9 a game.
Defensively, California plays primarily man-to-man defense but will also zone up at times. Against UCLA, the Bears will no doubt test them with their zone defense. Last week, the Bruins had success against Arizona's zone when they went to a quicker four-guard line-up, and it will be interesting how the new alignment will work against other teams in upcoming games.
Last season, California Head Coach Ben Braun's team did a good job on transition defense against UCLA, stifling the Bruin fast break by sending three defenders after every offensive shot attempt and forcing the Bruins into a half-court game. No doubt, the Bears will try to slow the Bruins the same way in this game.
With the loss of their two post players, California has gone to a four-guard line-up with forward Ryan Anderson as the only player taller than 6'7 in the rotation.
Ryan Anderson (Fr, 6'9, 225) has been a pleasant surprise for the Bears this season. The freshman forward is the team's leading scorer (17.4 points) and rebounder (8.8 rebounds). He hurts teams offensively from both the inside and outside, shooting 49.4% from the field and 39.4% on three-pointers.
Anderson had attended UCLA Coach Ben Howland's skills camp as a high schooler and has since managed to lose over 25 pounds, transforming himself into a quicker and more versatile player.
Howland indicated that Lorenzo Mata would be assigned to guard Anderson to start the game. Despite the Cal forward taking over 30% of his shots from three-point distance, his ability to score from inside also has to be taken into consideration.
Anderson averages over 32 minutes a game, and he will be challenged himself on the defensive end with the physicality of the Bruin post players and their propensity to wear opponents down. In addition, Anderson is not a shot-blocker, and without DeVon Hardin in the middle, UCLA needs to try to exploit Cal's smaller front line.
Senior point-guard Ayinde Ubaka (Sr, 6'4, 200) was one of the top players in the Pac-10 last season. Although he can be a streaky shooter from the perimeter, Ubaka has the ability to penetrate defenses and finish at the basket. He is averaging 15.1 points and 4.8 assists a game while shooting 43.1% from the field and 36.1% from three-point distance in 34.5 minutes a game.
Darren Collison will likely get the starting assignment against Ubaka, although it wouldn't be surprising if Arron Afflalo gets his chances on Ubaka as well especially if Collison is unable to handle Ubaka's size inside. However, the defensive pressure Collison applies with his quickness is extremely bothersome for opposing guards to handle, and especially makes it difficult for them to makes entry passes into the post.
Omar Wilkes (Jr, 6'4,185) is averaging 10.2 points a game on 50.9% shooting and 40% on three-pointers and is a solid defender on the perimeter. Although Wilkes is a good offensive player, and seems to get up high for games against UCLA, at times he seems to disappear on the offense end.
Due to the team's injuries, Theo Robertson (So, 6'5, 240) has been forced to move up to the power forward position. He's a big, rugged player who can score from both the perimeter and inside. Robertson is averaging 7.8 points and 4.5 rebounds (2nd best on team) while shooting 42.9% from the field and 39% from beyond the arc.
If Luc Richard Mbah a Moute is unable to play on Thursday, then Alfred Aboya will get the start and will likely guard Robertson. Aboya grabbed a career-high 11 rebounds in 25 minutes against Arizona last week.
Patrick Christopher (Fr, 6'5, 200) was ushered into the starting five after the injury to Hardin. Only a freshman, he has given the Bears solid and productive minutes on the perimeter. He is averaging 4.1 points on 45.7% shooting from the field and 36.4% from three-point distance.
Josh Shipp will get the starting assignment against Christopher. Shipp is still recovering from a hamstring injury. Against Arizona, Shipp was 4-9 from the field for 9 points but only had a single rebound in the game, something he needs to improve upon against California, and perhaps especially against Stanford's big front line this weekend.
California plays three players off the bench, Jerome Randle (Fr, 5'9, 150), Eric Vierneisel (Jr, 6'7, 205), and Alex Pribble (Sr, 6'4, 215)
Pint-sized Jerome Randle spells time at point-guard for Ubaka. He has been inconsistent offensively but has had some big scoring games, especially from three-point distance, in a few games this season.
Vierneisel has been the best player off the bench for Cal over the last eight games, scoring in double-figures five times. A three-point specialist, the Bruins will need close out on him quickly whenever he enters the game.
Pribble, a senior, gives the team spirited minutes in reserve. He is averaging 5.5 minutes a game and sparks the team with his hustle.
UCLA Coach Ben Howland wants the Bruins to go inside more into the post, especially in this game where they have a big advantage along the front line.
California is always tough at home and their crowd always gets up for UCLA. This may be close for a good part of the game, but UCLA's size and depth should eventually wear Cal down at the end of the day.
(photo credit: AP)
Labels: Game Previews