UCLA vs. Michigan - Game Preview
By Bruin Basketball Report
The UCLA Bruins renew their annual match-up for the fifth straight year with the Michigan Wolverines in an early Saturday game at Pauley Pavilion.
Last year the Bruins traveled to Ann Arbor during UCLA Finals Week and defeated the Wolverines, 68-61, behind Jordan Farmar's 21 and Arron Afflalo's 20 points.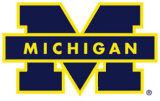 The Wolverines finished 22-11 overall and 8-8 (6th place) in the Big 10 conference last season. After earning an NIT post-season invitation, Michigan marched all the way to the championship game before losing to Minnesota in the title game.
"Our next step is to make the NCAA Tournament. That's certainly a driving force for us our program." said Michigan Head Coach Tommy Amaker.
This season the Wolverines enter the game with an apparent impressive record of 11-1, however, Michigan has faced an extremely soft schedule to this point - their strength of schedule ranks a lowly 304th out of 333 teams in Division I. Michigan's single loss was to North Carolina St., the only quality team they've faced this season, in Greensboro by the score of 74-67.
Michigan deploys both a man-to-man and zone defense. The defense is allowing just 54.3 points a game on 36% field-goal shooting (10th best in the NCAA), but those numbers were against the likes of Harvard and Wofford - of course, the Bruins will bring a completely different level of competition.
The Wolverines lost two key starting players from last year's team to graduation in PG Daniel Horton and PF Graham Brown, but they return a veteran group which includes four seniors and one junior in the starting lineup.
Senior center Courtney Sims (6'10, 245) is the team's leading scorer at 15.6 points and is averaging 7.6 rebounds and 1.4 blocks a game while shooting an astounding 66% from the field A solid low-post player, Sims was averaging similar statistics last season when the two teams met in Ann Arbor last year, but he was only able to muster two field-goal attempts and was forced into four turnovers under the duress of an aggressive Bruin double-team. Sims should expect the same type of treatment in this game.
"He's the best big kid I think we've played against offensively, maybe with the exception of Kentucky's Randolph Morris," UCLA Coach Ben Howland said. 'We did a good job on him last year by doubling him. He's very good at passing out of the post. They just missed a number of open shots. We've got our hands full with Sims. He's a real problem."
Replacing Graham Brown at the power-forward position is less beefy but more skilled offensively Brent Petway (Sr, 6'8, 210). Petway is the teams leading rebounder (7.7) and shot-blocker (2.0). He is shooting 61% averaging 8.1 points a game. Petway is a good weak-side help defender who can hit from mid-range. He will have his hands full with a healthy Luc Richard Mbah a Moute.
Mbah a Moute is getting back into form after suffering a groin injury in the CS Fullerton game two weeks ago. Against Sam Houston St. Mbah a Moute had 9 points and 10 rebounds. He also hit two shots from the perimeter including a three-pointer, yet its Mbah a Moute's rebounding and intangible efforts on the court which is of greatest value to this team.
Ron Coleman (Jr, 6'6, 210) starts at one wing for Michigan. He is a good defender and primarily an outside shooter averaging 8.7 points on 49% field goal shooting including 39% from beyond the arc.
Coleman will be checked by Josh Shipp who has played improved defense in the past few games. He has also been the Bruins' best all-around offensive performer this season. He is averaging 14.6 points, 4.5 rebounds, and 2.4 assists while shooting 46% from the field including 40% on three-pointers.
Starting at the other wing for Michigan is senior Lester Abrams (6'6, 200) who is a steady all-around player. A solid perimeter defender, Abrams is a slashing-type offensive player who can also hit from the outside. He is averaging 8.4 points, 4.0 rebounds, and 2.4 assists a game.
Abrams will be paired up against UCLA's Arron Afflalo. Afflalo is leading the UCLA in scoring with a 15.9 average. He suffered a sprained finger on his non-shooting hand against Sam Houston St. but is expected start against Michigan.
The backcourt took a precipitous drop this season with the graduation of team leader and point-guard Daniel Horton. Without Horton, Michigan does not have a true point-guard.
Dion Harris (Sr, 6'3, 205) moves back to point-guard, a position he played two seasons ago before he was bumped to shooting-guard by Horton. Harris takes the most shot attempts on the team, he is averaging 13.7 points on just 40% field goal shooting and 36% from beyond the arc. While Harris has averaged 5.3 assists per game, he hasn't been particularly effective in setting the offense, and perhaps will need more games in the season to adjust to his new play-making role.
Michigan will bring three primary reserves off the bench in Jerret Smith, Ekpe Udoh, and Jevohn Shepard.
Jerret Smith (So, 6'3, 195) backs up Harris at the point, and will at times pair up with him in the backcourt at the same time. He is averaging 3.8 points and 2.7 assists in 19.3 minutes per game. Smith is also shooting 35% from beyond the arc.
Freshman Ekpe Udoh (6'10, 240) has been a surprise contributer along the front line. A two-time defensive player of the year in high school, Udoh is averaging 4.6 points and 4.5 rebounds in 18.4 minutes a game. He is also averaging 1.8 blocks a game thanks to a 7'3 wingspan.
Jevohn Shepard (So, 6'5, 210) gives Michigan additional depth in the backcourt. He is averaging 2.9 points and 1.9 assists a game.
Michigan is a veteran club with seniors looking to make a mark in their final season and the top-ranked Bruins (10-0) provide the Wolverines with their first real test.
However, UCLA should be motivated to play a team they are familiar with from the Big 10. Ultimately, the Bruins' stifling defense and superiority at the wing positions and especially in the backcourt should prove enough to propel them to a convincing victory on Saturday.
BBR Notes: Freshman Nikola Dragovic returns to the line-up after a ten game suspension. He is not expected to play many minutes, if at all, tomorrow against Michigan. Dragovic is an excellent passer and three-point shooter who can help the team against zones. The extent of playing time he'll get this year will depend on how he improves his defense.
"He's getting closer to an opportunity for some playing time. He's played even with a little bit more tenacity," Howland said. "I'm sure he'll have an opportunity to play. It starts by earning that in practice."
(photo credit: MGoBlue)
Labels: Game Previews