President Signs Bill Naming Post Office For Wooden
By Bruin Basketball Report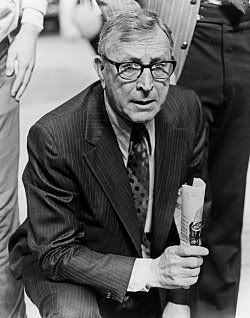 President Bush on Thursday signed legislation authored by Congressman Brad Sherman naming the Reseda Post Office after former UCLA basketball coach, John R. Wooden.
The president's signature was the final step in enacting into law the legislation that was introduced by Sherman on December 18, 2005. The House passed the bill on April 5, and the measure was approved by the Senate on August 2. Naming federal buildings is how Congress honors distinguished Americans whose achievements warrant lasting recognition.
The post office will be dedicated to Wooden at a ceremony on his 96th birthday, October 14, 2006.
(Bruinbasketballreport.com)