UCLA vs. Long Beach St. - Game Preview
By Bruin Basketball Report
With a bull's-eye brightly emblazoned across their uniforms, the No.1 ranked UCLA Bruins (4-0) arrive home to open against the Long Beach St. 49ers (2-2) on Tuesday night.
UCLA is coming off a victorious sweep at the Maui Invitational and was rewarded yesterday with a top ranking in the AP and a No.2 ranking in the ESPN/USA Coaches polls.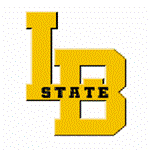 Long Beach St. comes into Westwood still looking to hit their stride as a team. Last season the 49ers finished 18-12 and were runner-up to Pacific in the Big West tournament.
The 49ers are a small team which relies on their quickness in the backcourt, they don't start a player taller than 6'6.
Long Beach St. plays both ends of the court at a frenetic pace to take advantage of their strength in the backcourt. On defense they apply full-court pressure in an attempt to disrupt an opponent's offensive flow and create easy scoring opportunities They are averaging 9.8 steals a game and are +6.5 in turnover margin. In addition, they take a lot of quick shots especially from beyond the arc, this season they are averaging over 24 3-PT shot attempts a game.
Despite five seniors in the starting line-up, Long Beach St. has been inconsistent and struggled especially on the offensive end. Last season the 49ers led the NCAA in scoring offense averaging 83 points per game but only 72 points so far this season.
The main problem has been their field goal-shooting. As a team the 49ers are shooting only 38.%% from the field and 26.8% from beyond the arc - especially bad for a team which relies on the 3-PT shot as a primary weapon. With their lack of size its not surprising they are being out-rebounded 42-49.
The 49ers utilize a three-guard offense, Aaron Nixon, Kejuan Johnson from Artesia HS, and Kevin Houston.
Aaron Nixon (6'2, 219) is a powerfully built guard who leads the team in scoring at 17.8 points and is the team's second best rebounder at 5.3 per game. He also leads the team in steals with 2.5 swipes a game. UCLA's Arron Afflalo will get the likely starting assignment against Nixon.
Kejuan Johnson Sr, (6'4 195) was expected to be the team's offensive leader this season but has struggled with his shooting, making only 25% from the field and 19% on 3-PT. If the 49ers expect to keep the game close, Johnson will need to regain his shooting touch quickly. He averages 1.5 steals a game. Josh Shipp did a a good defensive job on Thaddeus Young of Georgia Tech in Maui and will look to continue his effort here.
Although all three senior guards can play point, the team's primary play-maker is Kevin Houston (5'10, 180). He averages 9.0 points, 4.8 assists,and 1.0 steals a game but Houston is also struggling with his shooting (31.1% FG and 31% 3-PT).
Darren Collison leads the team in minutes played per game (33) and Coach Howland hopes to rest his starting point-guard more over the next few games and play freshman Russell Westbrook. It will be important for Westbrook to earn Howland's trust in running the team especially with the upcoming tough Pac-10 schedule.
Long Beach St. starts two senior forwards, Sterling Byrd (6'6, 215) and Dominique Ricks (6'6, 220)
Byrd is the team's second leading scorer at 12.8 points. He is shooting 57.6% from the field and has a good touch from outside. Byrd is a key player in the 49ers' full-court press and averages 2.3 steals a game.
Dominique Ricks has been a pleasant surprise for the 49ers. Expected to come off the bench this season, Ricks is averaging 7.3 points and a team-high 8.3 rebounds a game. Although Lorenzo Mata will start, it will be a good opportunity for both Alfred Aboya and Ryan Wright to log more court time in this contest especially against a smaller opponent.
With the up-tempo the 49ers attempt to play, they typically play at least nine deep. Off the bench they bring Mark Dawson (Sr, 6'9, 220) who gives the team some size, Louis Darby (Sr, 6'5, 210) who is the primary guard in reserve, and two younger players in Artis Gant (So, 6'3, 217) and Tim Island (Fr, 6'5, 200)
The two Long Beach St. wins were against San Jose St. and CS Bakersfield and their two losses were to Air Force and USC. Against USC, the 49ers trailed by only six at the half (32-26), but the Trojans used a big surge to start the second half to win 79-61 win. The 49ers shot just 29% (20-69) from the field and were out-rebounded 58-44 in the game.
The Bruins are much too physical and athletic for the 49ers and can even beat them at their own game. UCLA is obviously highly favored in this match-up, however as in past seasons, the Bruins have shown a tendency to play down to the level of their opponents - although they don't plan to take the 49ers lightly.
"I know a lot of players on those teams, so they definitely won't be taken lightly," said Afflalo. "These teams won't be intimidated by us because they know us.
Coach Howland's Bruins are known for their physical and dominating defense, however this year the Bruins have been dominating on both ends of the court. Through four games this season, UCLA is averaging 82.8 points per game on 52.1% field goal shooting. Last season the team averaged only 68.6 points per contest. With speedy Darren Collison at the point and two scorers on the wings, in Arron Afflalo and Josh Shipp, the Bruins have opened up the offense and have dedicated to running more often.
UCLA will look to improve upon their subpar 60.8% free throw shooting in the early season which includes 1 of 8 shooting by Lorenzo Mata against Georgia Tech.
"I think a lot of his free-throw shooting, honestly, is a lack of conditioning," Howland said. "He's not in tip-top cardiovascular shape right now, and it's understandable when you haven't practiced much. So a lot of that was just fatigue, more than anything."
(photo credit: AP)
Labels: Game Previews