UCLA vs. BYU - Game Preview
By Bruin Basketball Report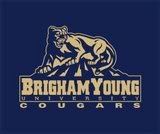 UCLA's regular season gets underway when the BYU Cougars visit Pauley Pavilion tomorrow evening.
The Cougars hail out of the Mountain West Conference (MWC) where they finished their first season under Head Coach Dave Rose at 20-8, good enough for second place in the conference and an NIT bid.
Coach Rose was named MWC Coach of the Year for turning around a team which had won only nine games the previous season.
BYU returns an extremely deep and experienced team. Of the ten players the Cougars are expected to have in their rotation, six are seniors, two are juniors, and two are red-shirt sophomores.
Although not as athletic as the Bruins, the Cougars do have good athletes at each position and prefer to play an up-tempo game. They have a well-balanced offense which can go inside and out, and possess good size and length to bother teams on the defensive end.
The Cougar's main weapon in their arsenal is red-shirt sophomore center Trent Plaisted. He averaged 13.6 point on 52% shooting and 6.9 rebounds last season. Plaisted was voted MWC Freshman of the Year and was named to the All-American Freshman Second Team last season.
At 6'11 245 lbs, Plaisted is a big and athletic center. He is very active and possesses a great nose for the ball and will get his share of loose balls and offensive rebounds. The Bruins will need to keep him off the boards and prevent Plaisted from getting second-chance points.
The Bruin's will likely double-down on Plaisted as they did last season against most low-post scoring threats and make him prove he can pass effectively under pressure. Plaisted averaged less than an assist last season.
Alfred Aboya will get the starting assignment against Plaisted. Although Aboya may not have the size of Plaistad, he is physical and quick enough to keep Plaisted far enough from the basket so the Bruin double-team has enough time to form, in addition, sophomore reserve Ryan Wright will also get his chance against Plaisted. Junior Lorenzo Mata is expected to play some minutes against BYU, however, the announcement on his status will not be known until later today.
At the power forward spot for BYU is Keena Young a 6'6 205 lb senior who averaged 10.3 points and 5.8 rebound last season while shooting 52.3% from the field. Young seems to always find himself around the ball and is a strong, unselfish player. He is a solid defender and provides good help defense for teammates. Luc Richard Mbah a Moute will get the initial assignment against Young. With the Bruins short on the front line, it will be imperative for Mbah a Moute to have a strong overall game tomorrow.
Lee Cummard is a 6'6 175 lb sophomore forward who averaged 4.9 points and 2.3 rebounds last season. A good all-around offensive player, Cummard makes good decisions on the court and can hit from the three-point arc where he made almost 40% last season in limited minutes. Josh Shipp will get the assignment against Cummard, and will try to keep him occupied on both ends of the court.
At the two-guard, the Cougars have Jimmy Balderson a 6'6 200 lb senior. He averaged 10.2 points and 3.3 rebounds last season but really came on strong toward the latter part of the season increasing his average to 15 points per game on over 50% shooting. Balderson is a threat from the perimeter and beyond. Arron Afflalo will get the assignment to check Balderson at the start.
Rashaun Broadus, from Mililani HI, started all but two games for BYU at the point last season. He is a 6'0 195 lb senior who averaged 9.0 points, 3.7 assists, and 1.3 steals in 2005-06. Broadus is very quick and takes good care of the ball. As quick as Broadus may be, Darren Collison is quicker but Broadus is bigger and has more experience - it should be an interesting match-up.
The BYU Cougar bench is as deep and experienced as any team UCLA will face this season.
At 6'9 210 lb senior Fernando Malaman gives the Cougars size and another excellent outside shooter off the bench.
Senior Austin Ainge, yes Bruin fans of old - the son of (gulp) Danny Ainge, is a leader on the team. The fact he leads while playing off the bench says a lot about him. Without the ability and size of his father, Ainge can hurt teams when he gets a hot hand from the outside.
Mike Rose is a 6'3 senior and the coach's nephew. He is a solid outside shooter who can help the Cougars stretch the defense to open up their inside game.
Vuk Ivanovic is a 6'10 250 lb junior from Serbia Montenegro. He is a strong post player with excellent passing skills. He is prone to fouls as he is still adjusting to the pace of the American game, but will provide adequate back-up minutes for Plaistad.
Former Newbury Park high school star, Jordan Cameron, may also see some minutes in the game. At 6'5 and very athletic, the Cougars may need him to help match-up with the Bruins on the floor.
The Bruins will look to continue pushing up the ball at every opportunity against the Cougars. With Plaisted in the middle, BYU has an advantage offensively in the post, however, UCLA counters with superior players at every other position especially on the perimeter and should do well if they execute their offense properly and cut down on turnovers.
On the defensive end, we'll see the Bruins applying pressure defense throughout the half-court, in particular aggressively pressuring on the perimeter in order to make it tough for players to make easy entry passes into the post to Plaisted.
When reviewing UCLA's non-conference opponents at the start of the season, many overlooked the BYU Cougars game on the schedule. However, there is an excellent chance this veteran and well-coached BYU team will make the NCAA tournament this year. Considering the experience, size, and depth of the Cougars, this will be a tough first regular-season game match-up for the Bruins.
(photo credit: AP)
Labels: Game Previews