Humboldt St Visits Pauley for Exhibition Game
By Bruin Basketball Report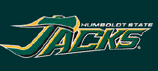 The Humboldt State Lumberjacks visit Pauley Pavilion this evening for UCLA's final exhibition game of the season.
Humboldt State, a Division II opponent, begins its first season playing in the California Collegiate Athletic Association this year after five seasons in the Great Northwest Athletic Conference.
Street & Smith recently ranked Humboldt State as the No.6 team overall in NCAA Division II. They have had some success against Division I teams in the past, including an upset victory over Nevada two years ago.
The Lumberjacks are a veteran club and return all 12 players from last year's squad that advanced to the NCAA Tournament II West Region. The team prefers to play an uptempo offense and has excellent shooters on the perimeter.
Humboldt State's best all-around player is forward Kevin Johnson (Sr, 6'7, 215) who averaged 18.6 points and 9.7 rebounds per game last season. He is a very active player with a strong perimeter game and can also take it to the basket.
With senior Jeremiah Ward (6'2, 195) averaging 13.8 points, including 44 three-pointers, and junior Will Sheufelt (6'2, 185) averaging 10.4 ppg and 46% from beyond the three-point arc last season, the Lumberjacks return a potent scoring duo in the backcourt.
In addition, swingman Grayson Moyer (Jr, 6'5, 205) can also light it up from three-point distance. He averaged 14.2 points last season.
Although Junior Devin Peal (6'4, 230) is not big for an interior player, nonetheless, he can cause trouble in the paint and is a solid rebounder. He averaged 10.3 points and 6.3 rebounds last season for the Lumberjacks.
Big Cy Vandermeer (Jr, 6'9, 255) is in the post for Humboldt State. He looks to improve upon his 6.4 points and 4.8 rebound numbers from last season.
Even though the Bruins beat Cal Poly Pomona last week by 30 points, UCLA Head Coach Ben Howland feels the team still has much work to accomplish before the season opener against BYU on November 15.
In particular, Howland wants the players to cut down on their turnovers - against the Broncos last week the Bruins committed 24 turnovers, in addition, Howland wants the team to focus this week on improving their transition defense.
Labels: Game Previews