UCLA No.5 in Preseason Coaches Poll
By Bruin Basketball Report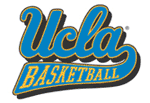 The 2006-07 preseason USA Today/ESPN Coaches poll released today rank the UCLA Bruins at No.5 in the nation.
National champions Florida Gators start the season at No.1 and deservedly earned all the first-place votes. The Gators return veteran starters Joakim Noah, Corey Brewer, and Al Horford to the team.
Rounding out the top five. North Carolina and Kansas return outstanding freshman classes and are ranked No.2 and No.3 respectively.
Ohio State is ranked No.4. They bring back a strong nucleus and have added high school phenom 7'0 Greg Oden. Oden tore a ligament in his right wrist and underwent sugery over the summer and has not yet practiced with the team.
Pittsburgh is ranked at No.5 along with UCLA. The Panthers are aided this year by the return of Aaron Gray who decided to forego the NBA draft and return to Pittsburgh.
The Pac-10 has three teams in the top 25. Aside from UCLA, the Arizona Wildcats are ranked No.10 and the Washington Huskies are at No.16. No other Pac-10 team received votes in the poll.
This season the Wildcats return starters Mustafa Shakur, Marcus Williams, Ivan Radenovic, and Kirk Walters. They also added high-flying forward Chase Budinger from Encinitas to the sqaud.
With the loss of Brandon Roy to graduation last season, its a bit surprising to find the Huskies this high in the ranking; however, they return big Jon Brockman and point-guard Justin Dentmon. Freshman 6'11 center Spencer Hawes joins the Huskies but may not see action until late November as he heals from arthroscopic knee surgery.
The quality of UCLA's non-conference oppoents are key to their RPI rankings at the end of the season. Memphis and Kentucky, two likely Bruin opponents at the Maui Invitational, are ranked No.14 and No.22 respectively. Texas A&M, which will face UCLA in the Wooden Classic, is the Bruin's hightest ranked opponent at No. 13.
Labels: Polls and Rankings