Mata To Have Arthroscopic Knee Surgery Tomorrow
By Bruin Basketball Report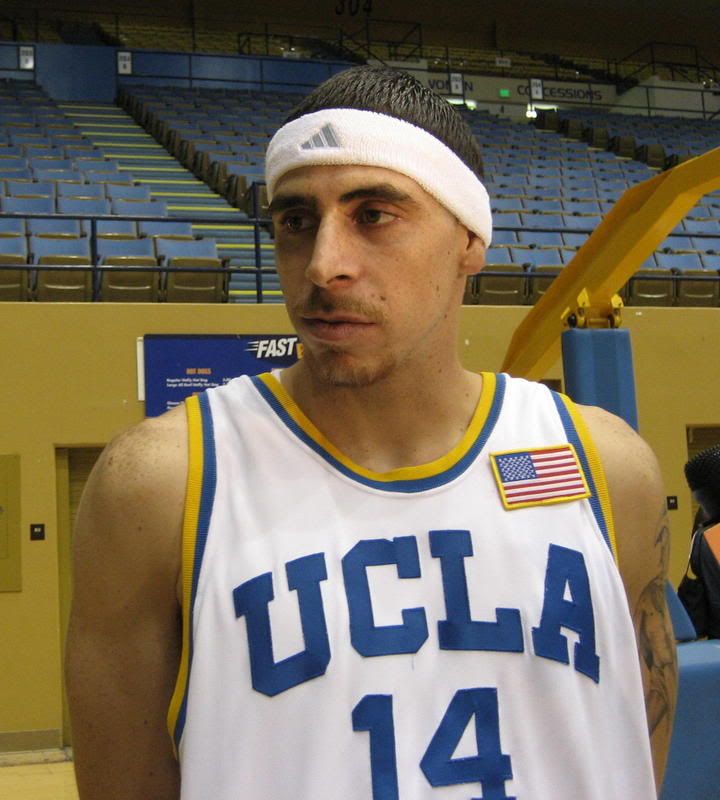 UCLA Head Coach Ben Howland announced today junior center Lorenzo Mata will have arthroscopic knee surgery tomorrow due to swelling in the joint. MRI tests had been inconclusive.
"We're starting this season the way we ended last season." Howland said.
"Lorenzo will be going to the hospital to have his right knee scoped tomorrow." Howland said. "The swelling started about a week ago and it just hasn't improved."
Shortly after school session ended last June, Mata underwent surgery on the same right knee to repair a meniscus tear, however it's uncertain at this point if the current knee injury is related.
"He had been fine playing in the Men's Gym this summer and participated in some summer league games in August without any problems," Howland explained, "but when he started pushing it harder during our 40 minute work-outs that's when the swelling flared up."
With the graduation of senior center Ryan Hollins last season, the Bruins were expecting big contributions from Mata this year. He played in only 21 out of 39 games last season due to a variety of injuries including a broken nose, concussion, and knee injury.
"It's a huge concern." Howland said. "We're hoping Lorenzo won't be out for very long but we'll have a much better idea after tomorrow."
If Mata is indeed out for a prolonged period then an already small Bruin frontline gets even smaller. Aside from Mata, UCLA only has Alfred Aboya (6'7), Ryan Wright (6'8), and incoming freshman James Keefe (6'8) at the position.
Frustrated last year by the score of injuries he endured, Mata was excited by the start of UCLA team practices this upcoming Friday, and he is already anxious to return.
"It's important I get back as soon as possible so that we can practice together and start the season as a team." Mata said.
(BruinBasketballReport.com)